Laucala Island, Fiji
Luxury all inclusive private island resort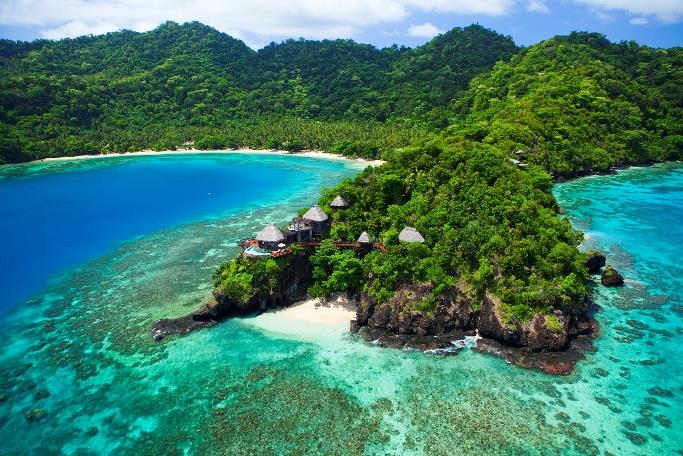 Set upon 3,500 exclusive acres on its own island in the archipelago of Fiji, Laucala Island brings a new meaning to the term "all-inclusive resort." A private island resort, Laucala Island is set amidst coconut plantations, sandy beaches, turquoise lagoons, rich green mountains and breath-taking natural beauty, often drawing comparisons as a veritable paradise on earth.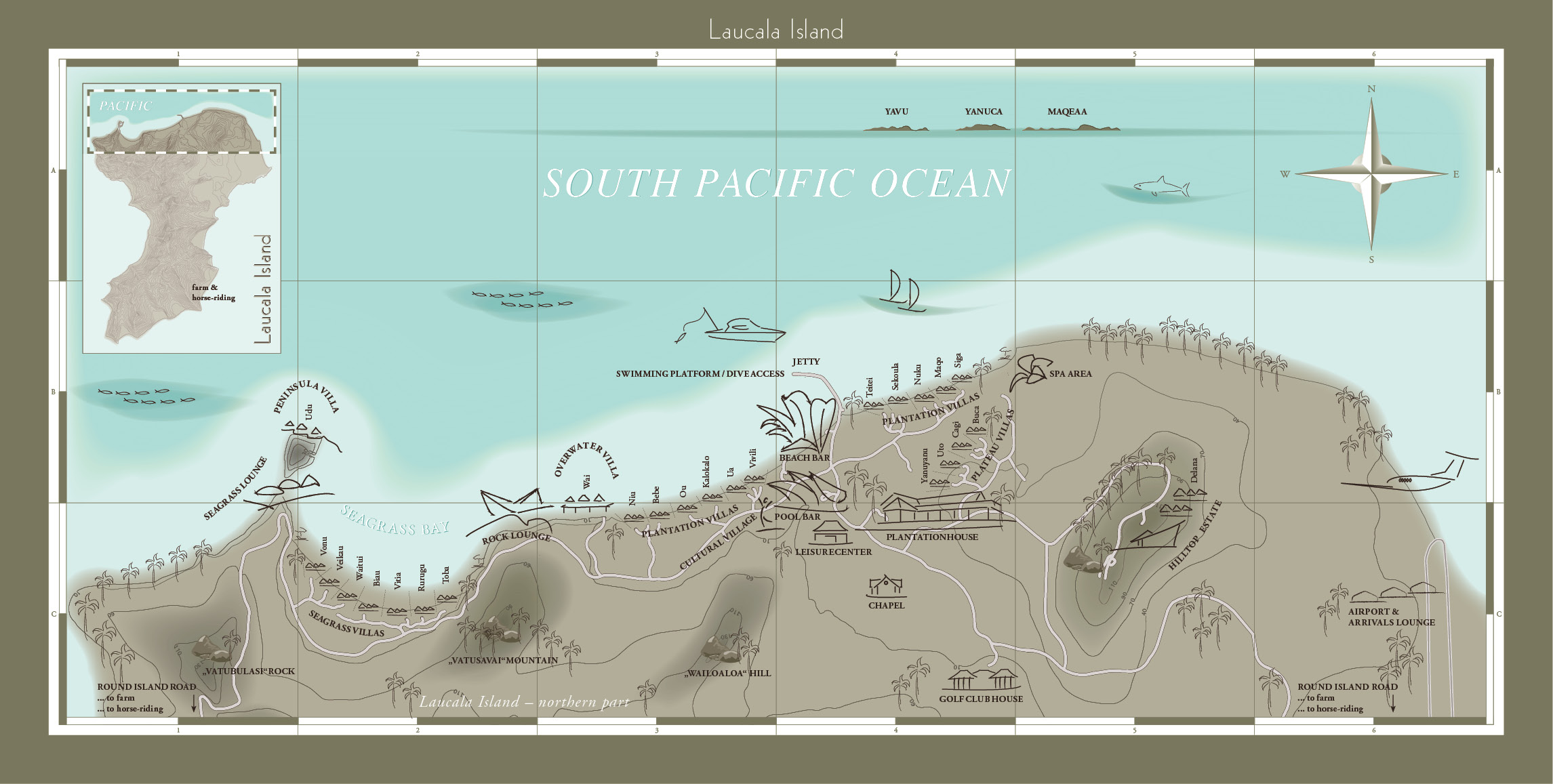 True luxury is appreciated in the privacy of the resort's 25 pool villas (each villa comes with all food & beverage services included, chauffeur, nanny, housekeeping, Tao service, laundry and dry cleaning), as well as the freedom to experience a variety of activities; diving in a unique underwater world, rain forest tours, horseback riding, surfing and golfing on the 18-hole PGA championship course designed by Scotsman David McLay-Kidd where professionals are available to assist golfing guests.
Whether you choose to dine in your villa or to visit one of Laucala's five restaurants and bars, you enjoy dishes based on the freshest produce. The resort prides itself on an integral philosophy, incorporating elements of the entire island into each guest's experience, and offering products and ingredients raised and grown on the island.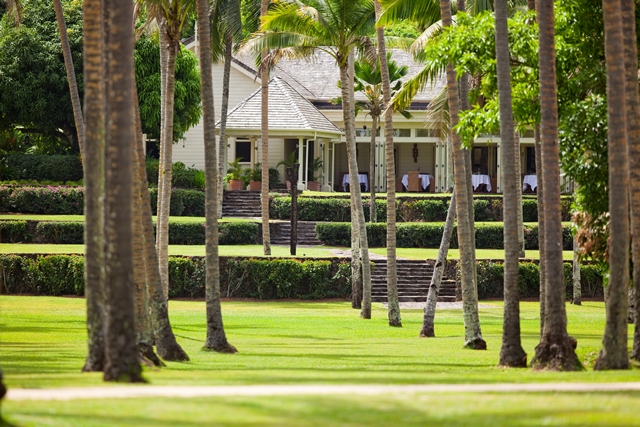 Location: 127.4mi/205km from Nadi (NAN), 1.9mi/3km from Laucala (LUC)
Laucala Island Resort operates its own airstrip and aircraft, featuring the King Air B200, flying guests to and from Nadi International Airport in 50 minutes