Aman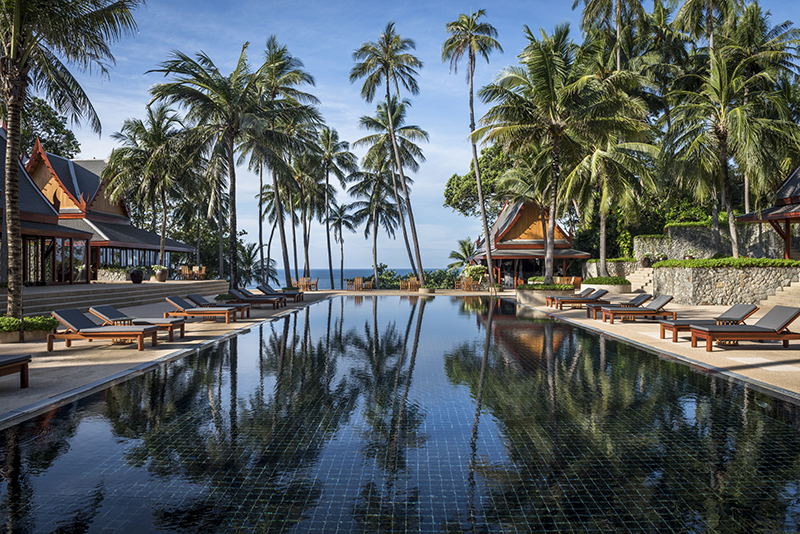 Aman was founded in 1988 with the vision of building a collection of intimate retreats with the unassuming, warm hospitality of a gracious private residence. The first, Amanpuri in Phuket, Thailand, introduced the concept, and since then, Aman has grown to encompass 30 hotels and resorts located in Bhutan, Cambodia, China, Dominican Republic, France, Greece, Indonesia, India, Italy, Japan, Laos, Montenegro, Morocco, the Philippines, Sri Lanka, Thailand, Turkey, the Turks & Caicos Islands, the USA, and Vietnam.
In 2016 Aman Wellness was launched. From the fresh medicinal herbs of Montenegro to the hot springs of Japan, Aman has always delivered a transporting and authentic spa experience, one made all the more profound by the exquisite meditative surroundings and remote locations of its hotels and resorts. Now, Aman Wellness, a new concept to be introduced across the collection in 2016, promises to reach further and deeper with the dual introduction of its Individual Wellness Immersions, together with a parallel series of date-led Group Retreat Experiences, headed by globally celebrated health specialists, and held at a range of Aman's most outstanding spa destinations.
Amanpuri in Thailand have individual Wellness Immersions available until 30 November 2017.  Read more
Until 15 December 2017   
DISCOVER AMANPURI
Rejuvenate at Aman's flagship property in Thailand.
Hidden among lush gardens and coconut palms, Amanpuri is a private, paradisal hideaway looking out over the Andaman Sea. 
A number of elegant dining venues open onto the central swimming pool, from which a sweeping stone stairway descends 
to the white-sand beach and Beach Club.
Stay for four nights or more between 22 February and 12 April, and 
17-22 April; three nights or more between 1 April and 31 October; or four nights or more between 1 November and 15 December 2017, and enjoy exclusive privileges.  Read more
To download a brochure with information about Amanpuri and the activities available click here
Contact us for more information and availability and we an design an itinerary that includes a stay at Amanpuri 
Slideshow and video below.