Octopus Island Resort and Paradise Cove Resort, Fiji
The Private Travel Company's travel advisor, Shirley Watson, recently returned from a family vacation in Fiji at their favourite family resorts, Octopus Island & Paradise Cove Resort.  Paradise Cove and Octopus Island are sister resorts (the Blue Lagoon Beach Resort further up the Yasawa group of Islands completes the family).  Read what Shirley has to say about her recent stay and you'll understand why Shirley's family return here nearly every year.

"This year we had four fabulous nights at Octopus Island Resort in Premium Beach Villa No.4 – right at the southern end of the beach.
We arrived in Nadi Airport where we were met and transferred directly to Vuda Marina by 'Dan the Man' where 'Aftershock' (the resort boat) was waiting for us.  The journey is approx 1 hour 15 minutes to Octopus Island directly.
We love arriving here – the people are so friendly and shouts of glee were heard as our smiling faces were recognised by our Fijian friends. My daughter, Ella (10 years) announced when we got to our villa that she was so happy to be in her Fijian home.
We found the food (especially the a la carte dinners) particularly delicious.  Lunch time – everyday Ruffy and I had the Fijian dish. Ella – something not so different in the form of hamburger and fries – but hey everyone is on holiday.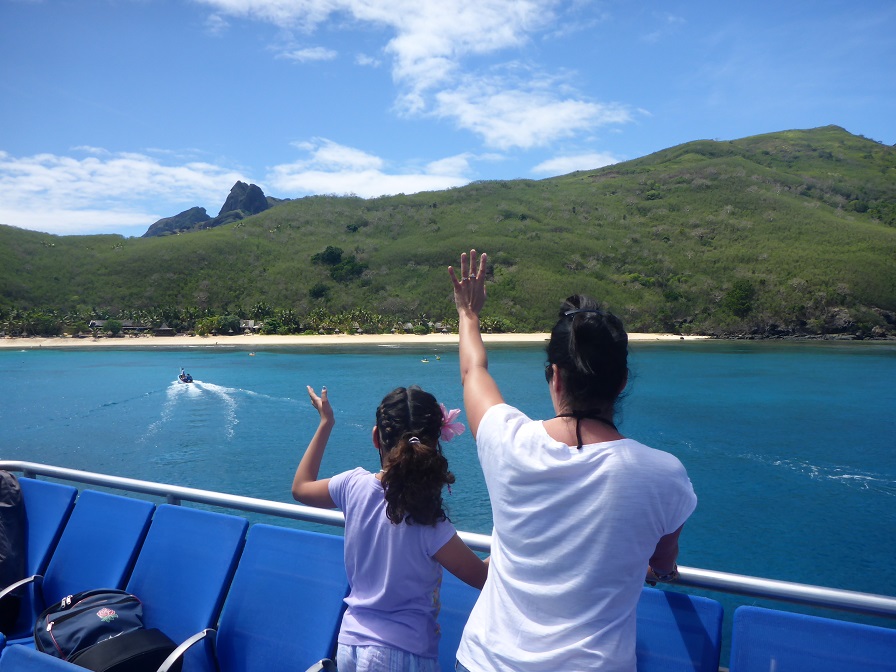 From Octopus Island we transferred, via the Yasawa Flyer, to Paradise Cove and checked into our two bedroom beachfront bure for our three night stay. The Paradise Cove villas are large and comfortable.  
The resort has an adults only side to it and have some lovely honeymoon villas with private plunge pools.  The resort is looking at building more villas and adding an adults only swimming pool.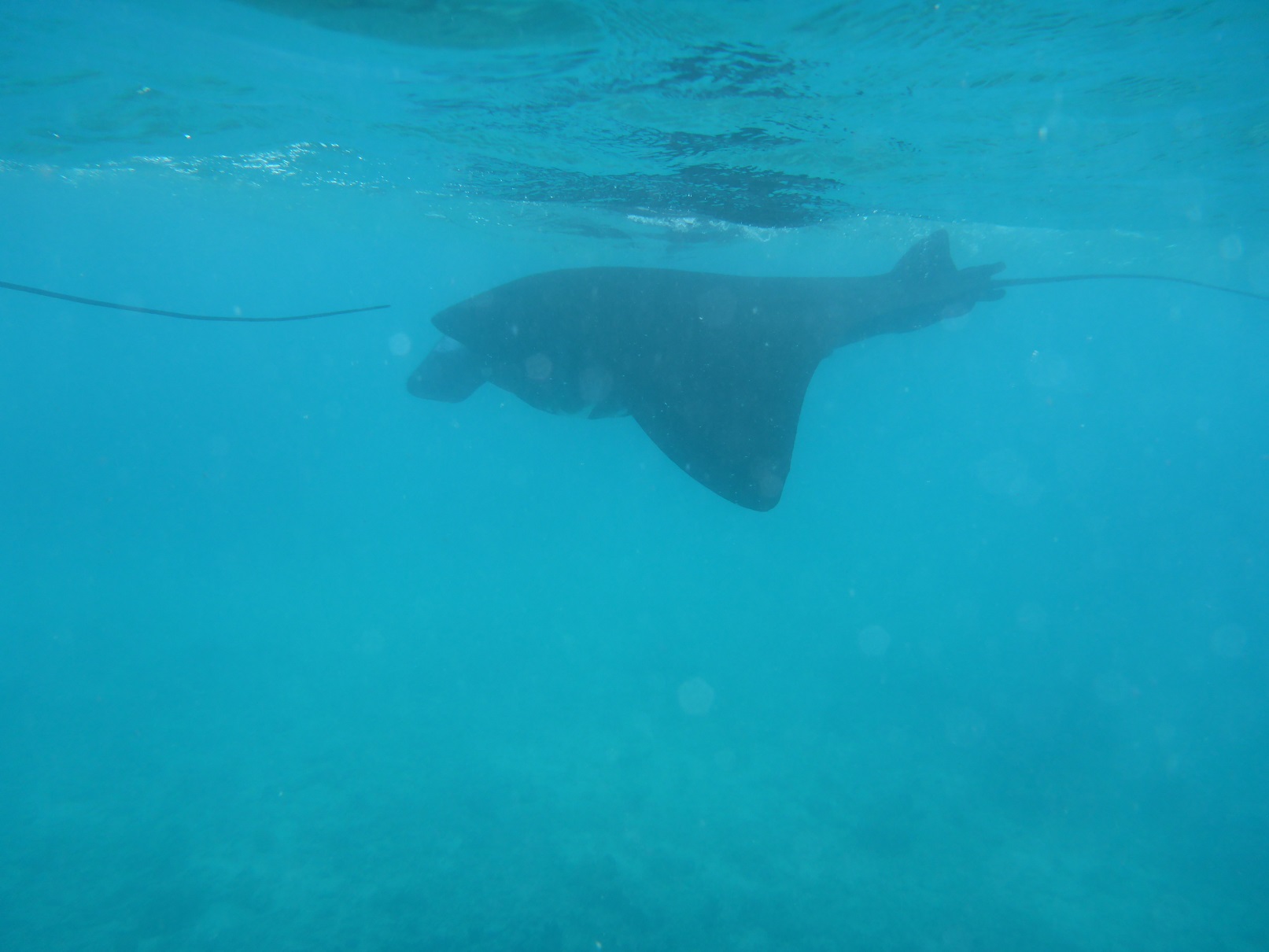 Ruffy and Ella enjoyed an awesome morning swimming with the Manta Rays just a short boat ride from the resort.  An experience they will both remember forever.
All three of the resorts boast fabulous snorkelling directly off the beach – boat trips are available for those wanting a change of scenery.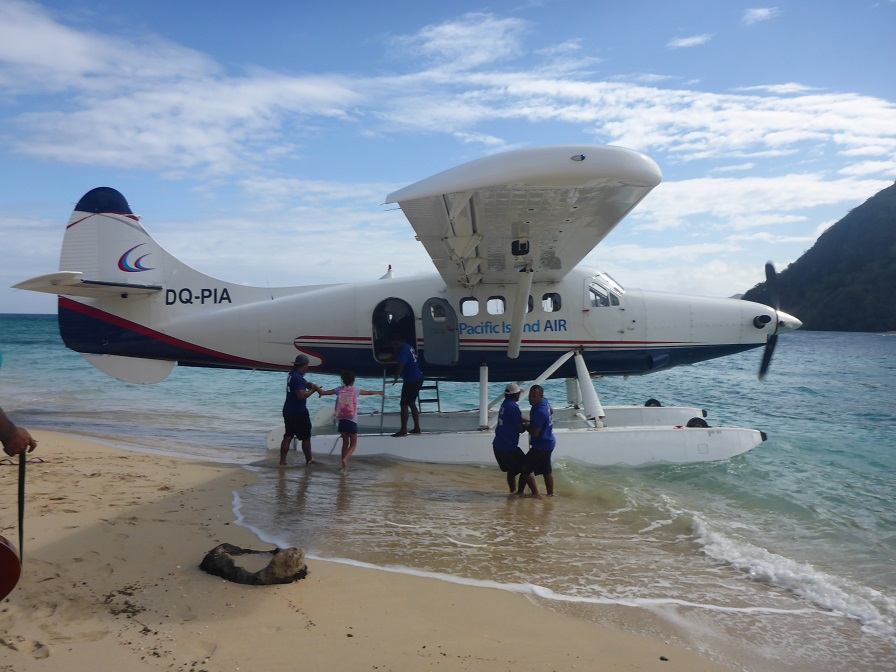 We left Paradise Cove via Pacific Island Air seaplane – it literally came right up to the beach.  Nearly didn't even get wet feet.  We had a very scenic flight back to Nadi Airport.  Using this service means maximising time at the outer islands without having to overnight in Nadi.
We never get tired of holidaying in Fiji….only thing is a week just isn't long enough!"
Contact us for more information on Octopus Resort, Paradise Resort and Blue Lagoon, or any of the great resorts available in Fiji.