Kerry's Fiordland Cruise on-board the Jewell with Fiordland Discovery
Kerry Graham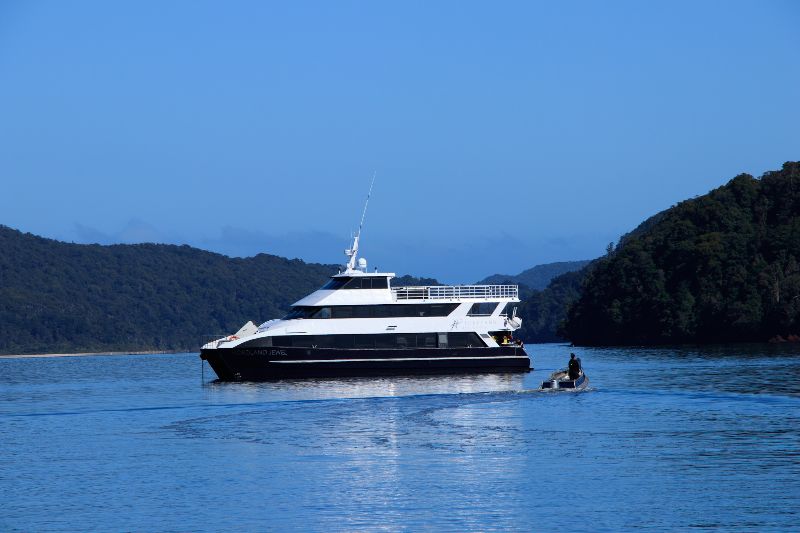 Many of our clients have travelled in Fiordland during the past few months. Kerry and friends explored the area with a 6-night cruise on the Jewell with Fiordland Discovery.
We set off in a three-helicopter convoy in rather marginal weather, snow flurries and near white out conditions in some valleys. Flying from Te Anau heading to the deep south to land on the deck of the Jewell, moored in Preservation Inlet.
Having watched Deer Wars the previous evening at the Te Anau cinema (highly recommended), we all took comfort from knowing our pilot was familiar with flying in the area and just what these machines were capable of! This was extremely exciting and a great conversation starter once we arrived on the boat and met our fellow passengers.
The Jewell takes just 18 passengers and has 4 crew. The cabins range in size and bedding configuration, all with en-suite bathrooms and large picture windows so you can enjoy the fabulous views. There are multiple outdoor areas and a very spacious and comfortable lounge and dining area. The bridge is located here so you can chat to the skipper who is also the 'tour guide' as you travel along.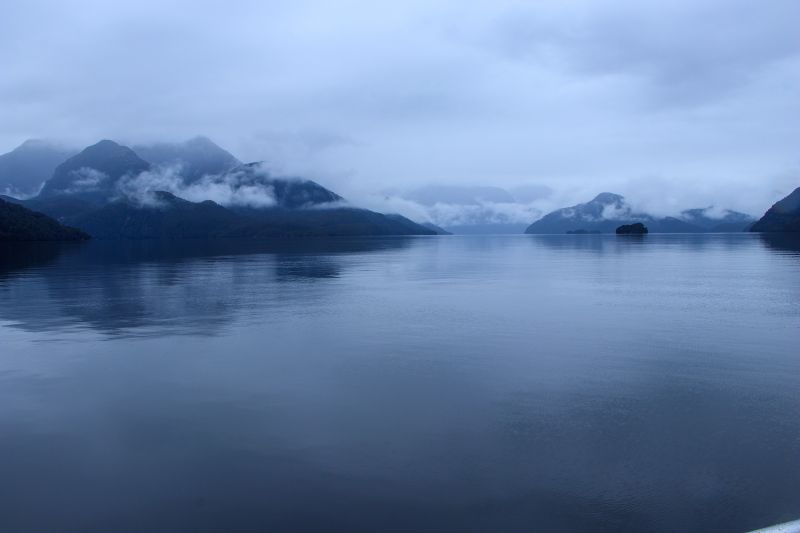 Our journey was south to north visiting Preservation and Chalky Inlet, Breaksea and Dusky Sounds and ended in Doubtful Sound. The scenery is stunning. We experienced the Fiordland mists and rain which made the fiords come alive with waterfalls. We had dinner one night by a large fall cascading down the cliffs - by breakfast it was just a trickle.
There was snow on the peaks and a dusting of fresh snow many mornings. There were days when the waters were glassy calm, reflecting the steep mountains and on other days we had quite large seas when we travelled along the ocean coast to the next fiord.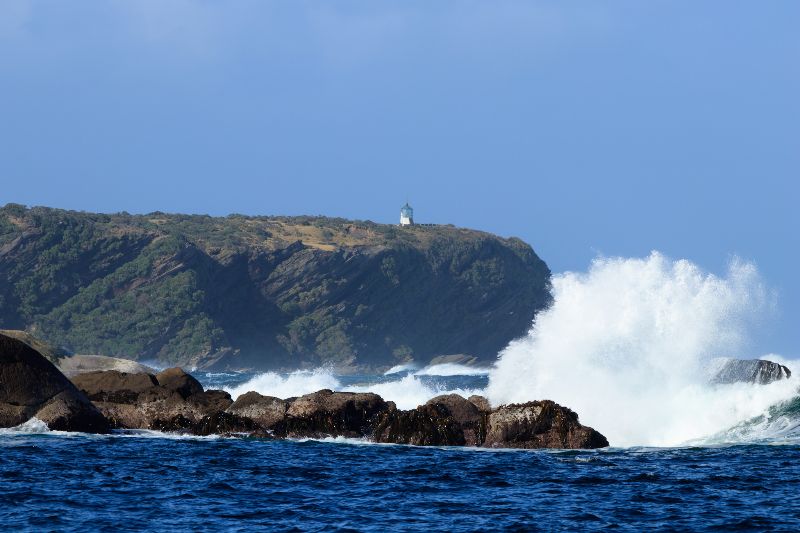 There is so much history here, with early whaling and sealing and visits by Captain Cook. We entered the narrow channel at Pickersgill Harbour where Cook towed the Resolution, as it was too narrow to sail through. The calm water provided a haven for 5 weeks for maintenance. Climbing above the harbour to Astronomers point you can make out the stumps of large trees that were felled by his crew. The rocky ledge where the first beer was brewed has been identified by referencing early drawings - word is they preferred the Rum!
Many of the landmarks and harbours of Fiordland were named by Cook. Doubtful Sound so-called as the entrance is filled with many islands and because of the prevailing winds Cook felt he could sail in, but was Doubtful he would be able to sail out again!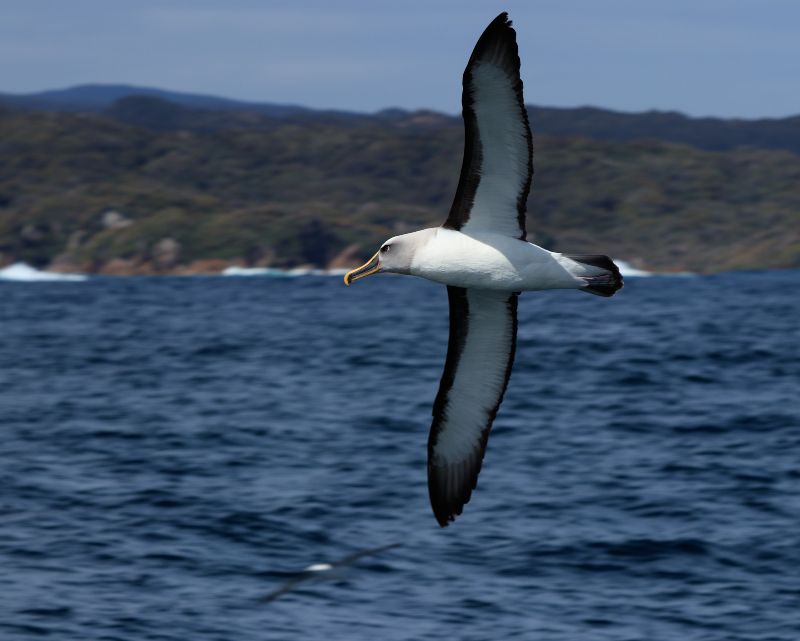 There were numerous opportunities to go ashore for walks or to explore by kayak or tender. A hardy few swam, jumping off the boat. There is an abundance of wildlife, seals, penguins, numerous seabirds including albatross, dolphins and we saw whale spouts in the distance.
This is an amazing part of New Zealand, spectacular scenery, the history, mountains, pristine native forest, waterfalls, rivers, and fiords with islands to kayak around. The only way to explore is by boat.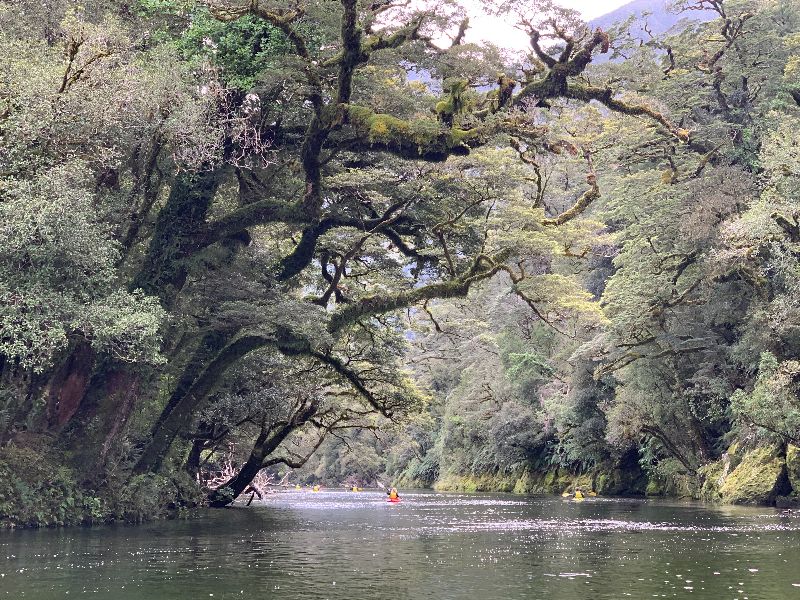 The large cruise ships do enter the Fiords, but we enjoyed travelling off the main channels further into the Fiords with the ability to get off the boat to explore. We also fished for Blue Cod and the crew dived for Crayfish and Paua - Dinner sorted for a few nights!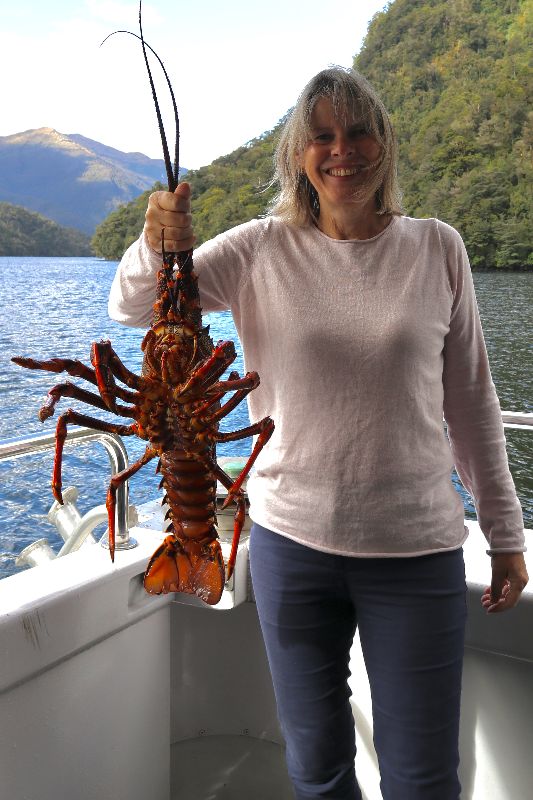 Our group was mixed ages, well-travelled and great company. Combined with an extremely comfortable boat, good food and deeply knowledgeable and experienced hosts, it was great and we would highly recommend.
Fiordland Discovery offer the above itinerary (and in reverse), as well as shorter 2 nights explorations in Doubtful Sound and 6 nights in Stewart Island. Stewart Island is on my bucket list and this itinerary looks fantastic.
2020 is now sold out and many of the trips in 2021 have limited space, so you need to be planning and booking now to secure your place.
This was my second trip to the area, the first being a few years ago on the Milford Wanderer. This was a larger boat with shared bathrooms, but with a similar itinerary.
Please call your Private Travel Advisor to discuss options.