Tauck River Cruise on the Blue Danube from Budapest to Prague in July 2017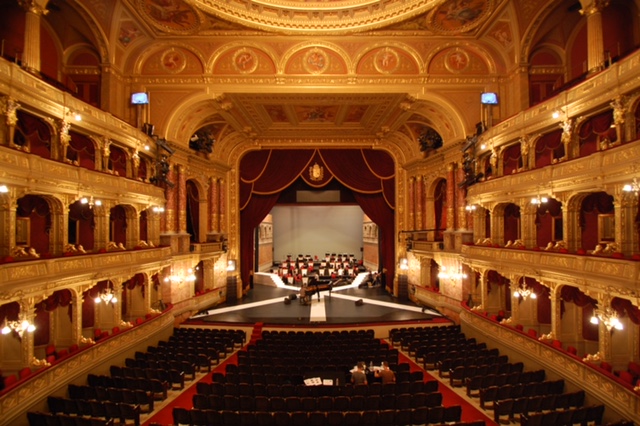 My husband and I have just completed an incredible river cruise tour of Central Europe with Tauck, an American, family owned tour company who have been taking guided tours for over 90 years.  On one of Tauck's own river boats we cruised with another 113 people from Budapest, Hungary on the Danube through to Bratislava, Vienna, Durnstein, the Wachau Valley, Engelhartszell and Vilshofen. We had side trips to visit Salzburg and Regensberg and finally a road trip to Prague. We had 3 nights in Budapest a couple of nights in Vienna and another two in Prague.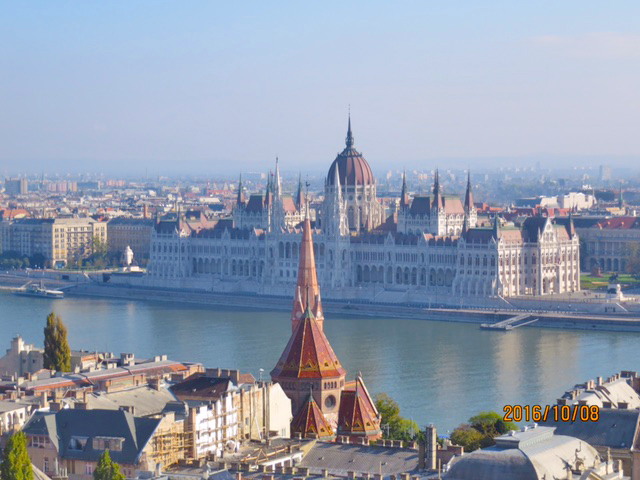 We flew into Budapest late in the evening and were met by a Tauck Limo and driven to the Kempinski Hotel where we stayed for 3 nights.  After meeting our Tauck guides, Joe, Elisabeth and Daisy we spent our first day getting to know the city around our hotel and shopping, which if you are a shopper was fantastic. We also took a ride on the Budapest Eye which was opposite our hotel, which gave us a bird's eye view of where we were. Our next day was spent on a Tauck guided tour through this wonderful city. Sampling the foods of Hungary was a full-on experience and we could see the foods were going to be difficult to resist. On our last night in Budapest we enjoyed a wonderful dinner with everyone on tour in a beautiful building on the Danube. We were entertained by a Hungarian musical group who played some classical Hungarian music through to more recent classics.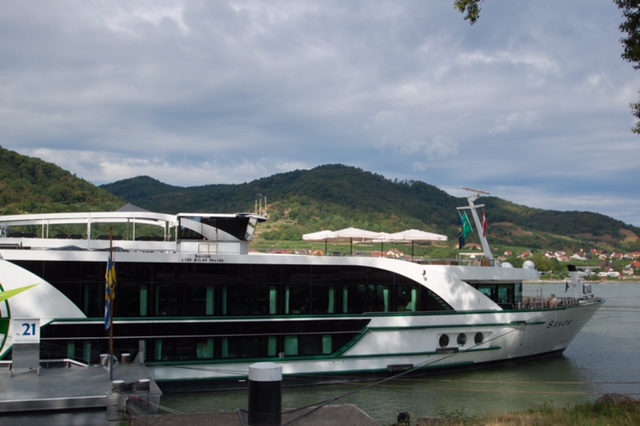 The Tauck organisation and logistics is a well-oiled machine. Everything and everyone moved from one place to the next smoothly and in comfort. When we boarded our river boat we were given our room keys as soon as we arrived. We went directly to our rooms to find our luggage already there. The crew member who was taking care of us and our suite arrived to make sure we were happy and that we had everything that we needed in our minibar (which is inclusive). Our suite was very comfortable with the most comfortable bed, floor to ceiling windows and sliding doors that opened to the river. A beautifully appointed ensuite bathroom had a large shower with great water pressure and direct hot water.  It was a home away from home.
Onboard 'Savor', the name of our boat, is a large formal dining room where we had all our meals, although there is a casual cafe in the rear (aft) of the boat where you could get pizza and burgers.  Above the dining room is a bar and lounge area, which was the perfect place to get a drink and relax before dinner or during the day.  On the top deck from front (bow) to rear (aft) is an open terrace with large umbrellas, deck chairs and outdoor furniture. From here some of the perfect photos of the Wachau valley were taken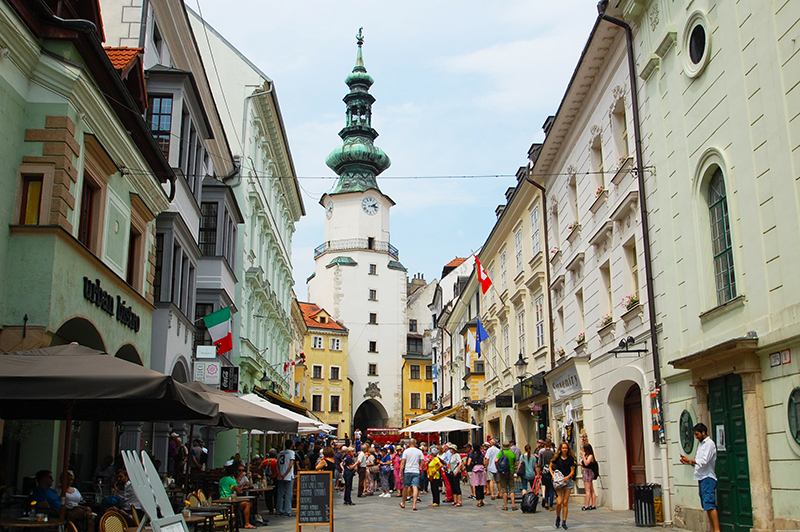 Our first stop was Bratislava, the capital of Slovakia. We spent a day here enjoying the small old city where everyone was enjoying the extremely warm weather. It was here that we didn't hesitate in enjoying a gelato under the trees in one of the many squares. We departed in the afternoon for the beautiful city of Vienna.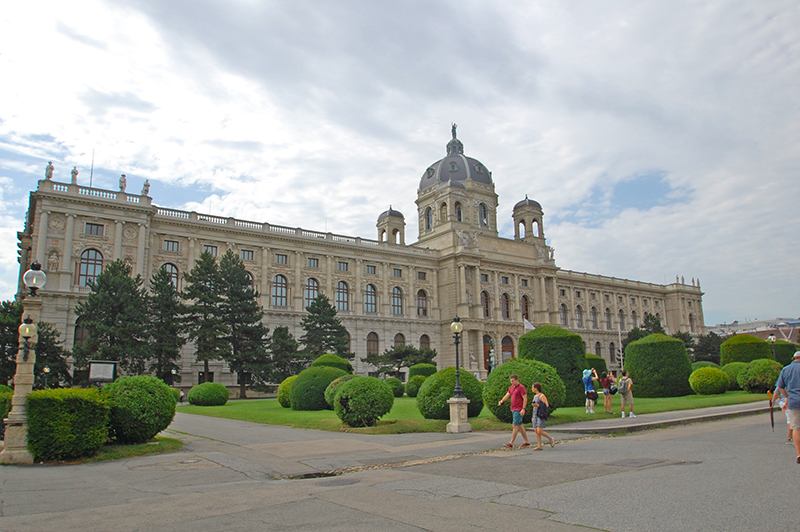 We had 2 days in Vienna, with private guided tours through the palaces, museums and gardens where I was mesmerized by the story of Sissi and Frans Joseph, the opulence of the palaces and the wonders of beautiful things inside them. We completed our stay in Vienna with a very special evening at a Tauck Gala dinner with the other guests.  This was held in a privately-owned palace situated in the Hofberg Palace area. We spent the evening enjoying fine food, classical music, opera singing and a small ballet, feeling like nobility.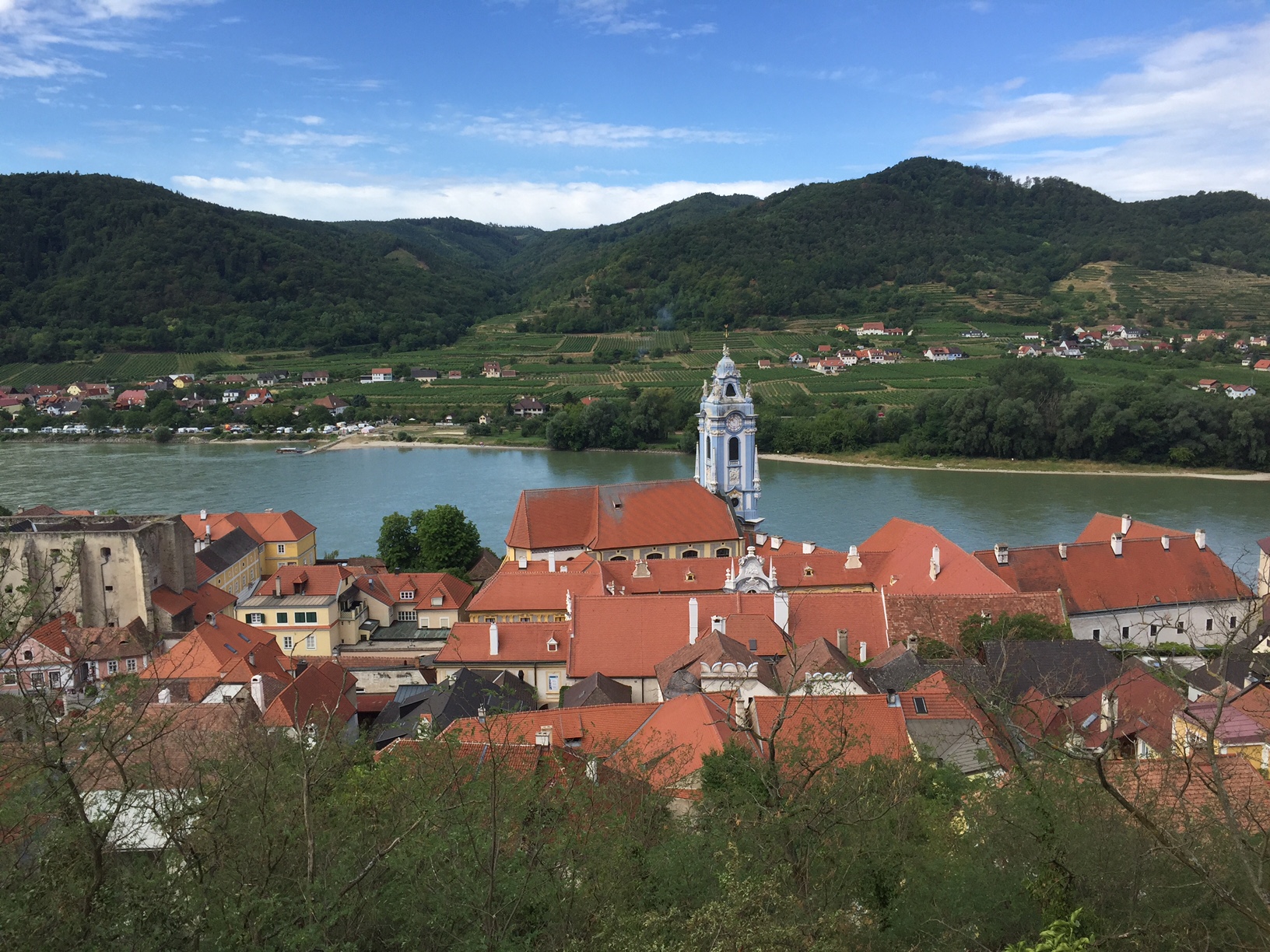 We then cruised to Durnstein where we spent a morning in this beautiful Austrian town we then cruised the afternoon through the stunning Wachau Valley, passing small villages, lots of vineyards, castle and fortress ruins also castles and palaces that are still lived in today.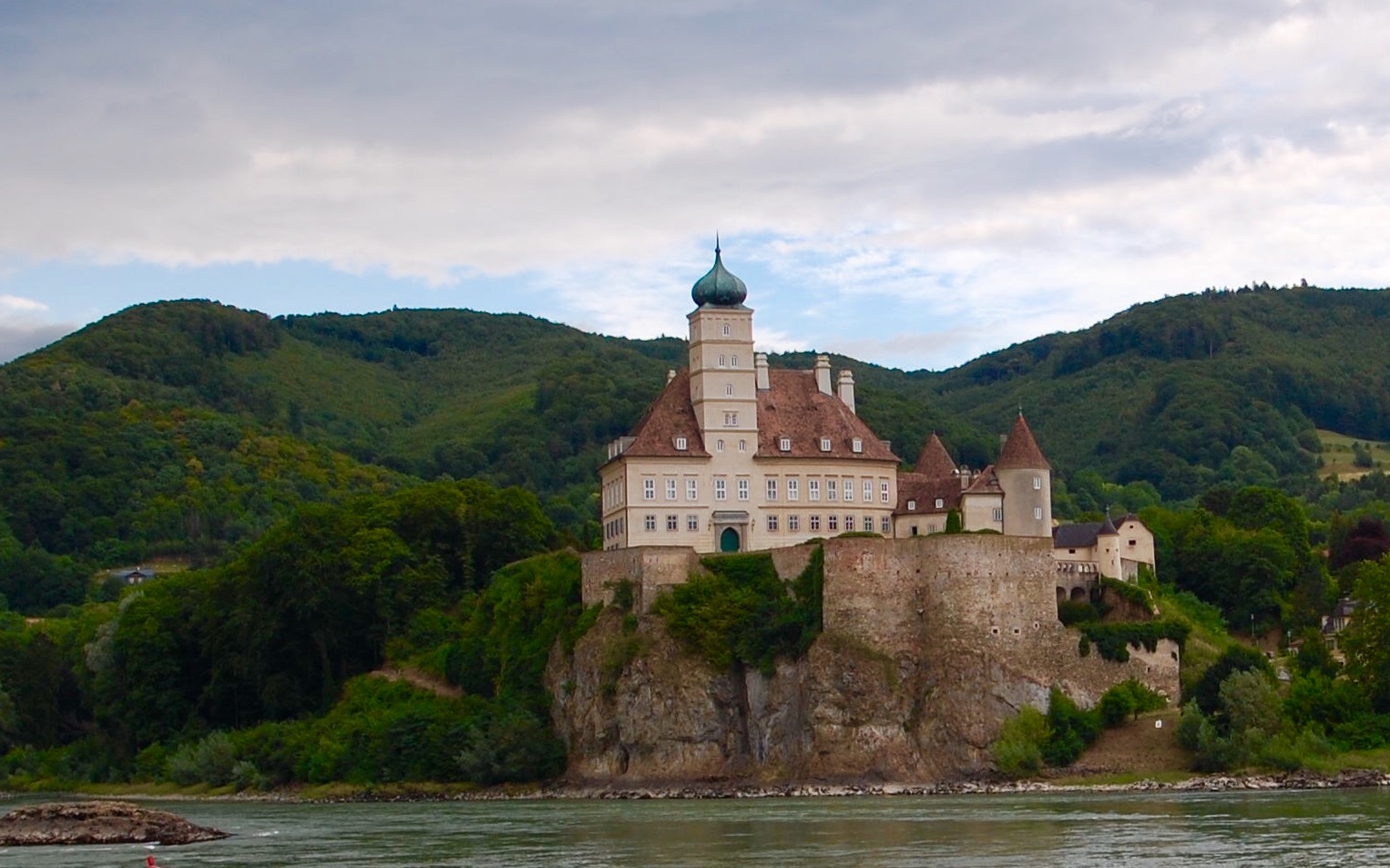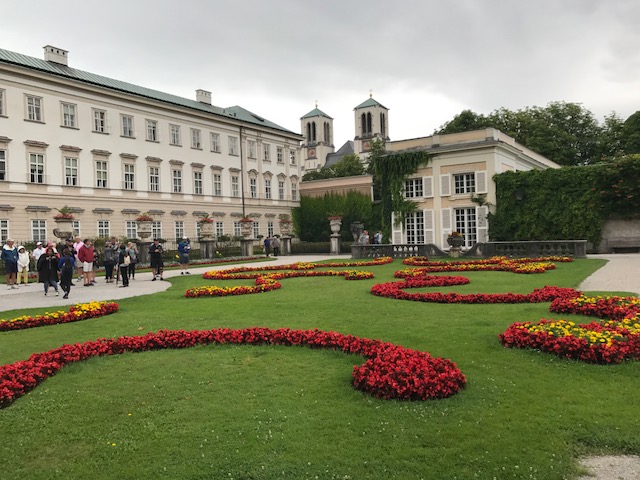 The next day we chose to take a road trip to visit Salzburg in Germany, which is a stunning town to wander and visit the many small shops and of course its church.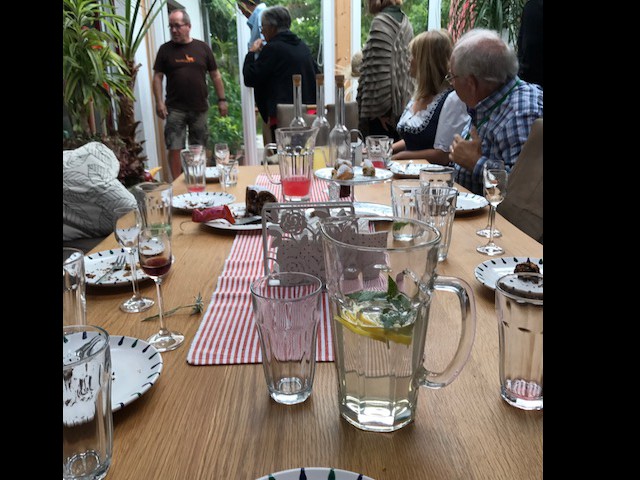 We then arrived at Engelhartszell a very small village on the edge of the Danube where we had the most wonderful experience visiting a local family and getting to know them and how they live. And of course, for them to get to know us.  We were all divided into small groups of 8 and each group were taken to a different home.  We met Isabella, her husband and son Jacob. They are a lovely family and showed us around their garden where they grow all their vegetables and many fruits and berries.  They make cordials and liquors with the fruit and we tried are few of these along with their pastry delicacies. This Tauck organised visit was one of our highlights.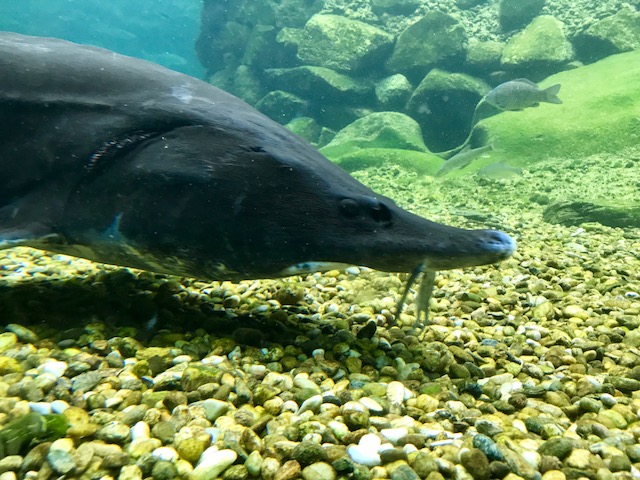 We then cruised on to Passau and Vilshofen, but a few, including my husband chose to cycle the 30km to meet us there.  The cyclists arrived about an hour before the boat. The cruise along the river was stunning and my husband said the cycle ride was through some of the most beautiful countryside.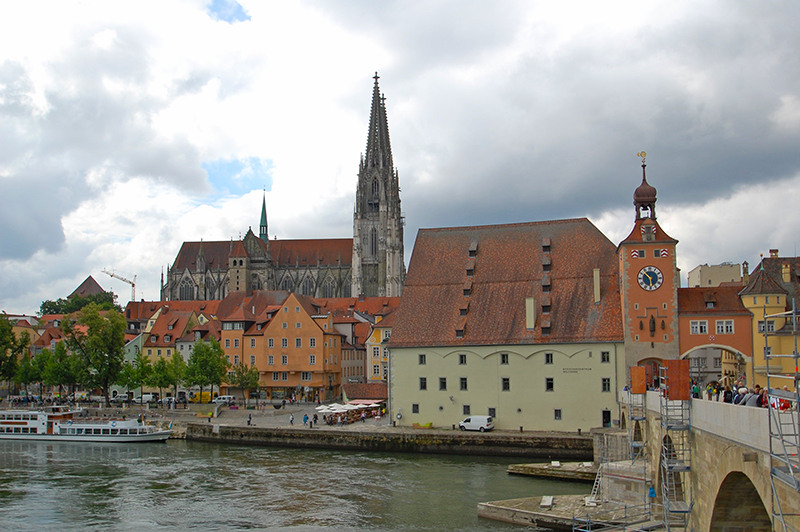 We said goodbye to our riverboat in Vilshofen, but before we drove to Prague we chose to drive to Regensberg in Germany for the morning.
After settling into our hotel, the Four Seasons in Prague we headed out for a walk along the riverside to the Charles bridge and dinner on a boat moored along the river. The following morning, we wandered through the old city and spent time people watching in the square, enjoying a coffee. In the afternoon, we met up with our guide and toured around the city and up to the Strahov Monastery across the river up the hill in the castle district.  Here is where we experienced a Tauck only special private tour of the inside of the Monastery's world renowned medieval library. The public can view the library from a door to 2 of the rooms but can't go past the door.  Tauck are the only tour company that has a special agreement with the Library to enable special guides to take Tauck's passengers into the library for this incredible experience.  The oldest book in the library is from 875. The theology and scientific rooms we went into were stunning. This was another of those very special experiences.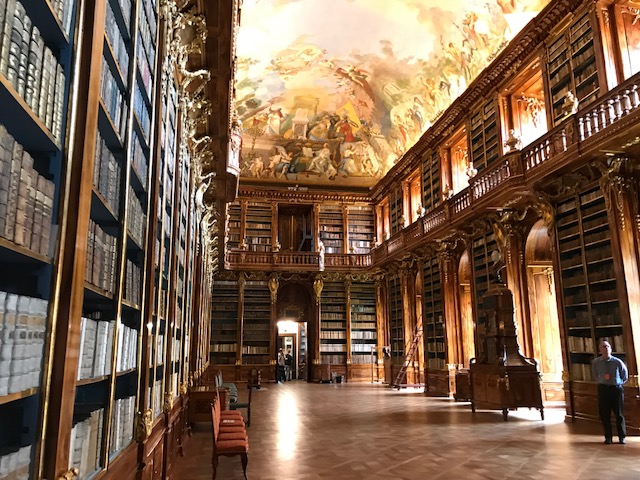 Our final evening with our Tauck tour wasn't complete without one last mind-blowing experience. We were taken from the hotel in the evening to attend a gala dinner and music at the privately owned Lobkowicz Palace in the Prague castle. The view from the palace over Prague was amazing.  We were welcomed to the dinner and then introduced to Prince William Lobkowicz who in a strong Boston accent welcomed us and then told us a very shortened version of his family's story of how they went from being one of the wealthiest Bohemian noble family in the Czech Empire to losing everything twice, firstly in world II by the Nazi's and then again when the Soviets took over when the country was given to the Soviets after the war.  With the collapse of communism, the Lobkowicz family who had fled to the USA and in particular Prince William (who had just graduated from Harvard) also with a small sum of money from his father, sort legal help to reclaim their fortune.  They were not only successful, they received the biggest repatriation of property in Europe, which included 10 castles and palaces, many priceless works of art and original musical scores by Hayden, Mozart and Beethoven who wrote most of his symphonies for one of the Lobkowicz ancestors.  After our dinner in the main ballroom we were taken for a private tour of their personal museum which contained many possessions from this collection.  I intend to read more about this family and follow the things they are doing in restoring the castles and making everything including their thousands of unread manuscripts and documentations accessible to scholars and the public.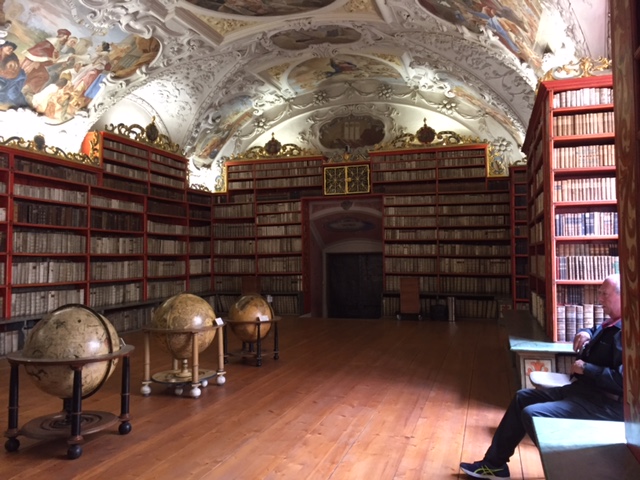 I love Central Europe the people, the places, the culture, the history and of course the food. Travelling with Tauck was the perfect way to achieve the best journey within the time we had. We would never have been able to achieve the experiences if we'd travelled alone. Our guides were so knowledgeable and lived in Central Europe themselves, speaking many languages.  Tauck took care of everything. Transport, food, drinks, bags, transfers, gratuities and even gave us money for bathroom stops also coffees and cakes on our walks.
I highly recommend you look at all the incredible tours that Tauck have to offer next time you want to travel, I will.
Map and Slideshow of more images below.