Spain - Barcelona
Mandy journeyed to Barcelona in June for a family wedding.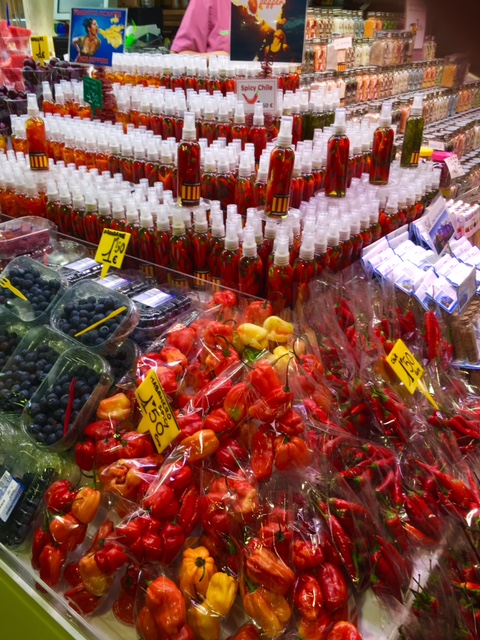 My husband and I travelled to Barcelona in June to attend a family wedding. It's always an amazing experience to share the daily lives of the locals in a different country. The bride's parents in this case, along with her sister, Aunt, Uncle and cousins were 'our locals' in Barcelona.  My husband and I along with lots of family and friends descended on Barcelona for the weeks build up to the main event. We enjoyed a close family lunch at the home of the bride's parents, tapas and drinks at an uncles bar, dinner at a wonderful restaurant with everyone who had come from afar, and for those who could still stand, a pintoxs and tapas bar crawl through Barcelona the day before the wedding.
Most of us got to know and love Barcelona well, even those who had been before, like me, fell in love with the fun, vibrant and remarkably friendly city.  I know you are warned to watch for muggers and pick-pocketers and yes as the locals will confirm they are there, but for those who have travelled a great deal we all know that this is found in most countries and large cities.  You just don't put yourself in a vulnerable position.
I did some careful research on where we were going to stay in Barcelona and as Kerry Graham, my travel advisor knows, we like something a bit different, boutique and not generic.  I also, very importantly made my final decision after talking to the 'bride to be' (from Barcelona) and she pointed out the importance of being central to the Gothic area and most importantly the shopping area.  My decision made, we stayed at The Cotton House Hotel.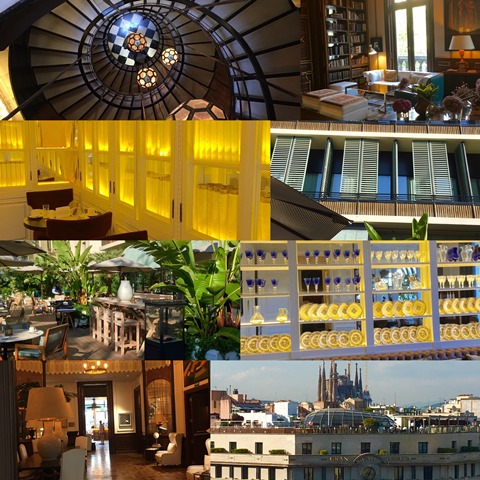 'The Cotton House Hotel stands imposingly on the site of the former headquarters of the Cotton Textile Foundation "Fundación Textil Algodonera", an emblematic 19th-century building in the neoclassical style which is a landmark in the city of Barcelona. Built on the orders of a family of the Catalan bourgeoisie when the textile industry was at its height, it was sold in the middle of the 20th Century to the Cotton Producers Guild which established its headquarters there with the aim of housing the highest possible number of cotton-producing bodies and services: the idea was to create a genuine Cotton House Hotel.' Click here to read more about the history and restoration of the Cotton House.
This fabulous hotel became our home away from home over the next few days. The Cotton House Hotel has been beautifully designed and decorated to reflect its history, but celebrating its restoration with contemporary design as well. We stayed for 5 luxurious days. The staff were warm, friendly, welcoming and exceptionally helpful to non-Spanish speaking guests.
The Hotel designer has used many of the old rolls of beautiful cotton, collar samples for decor and even used the old hand written accounts ledgers as wallpaper. As a lover of fine fabrics I was in fabric heaven!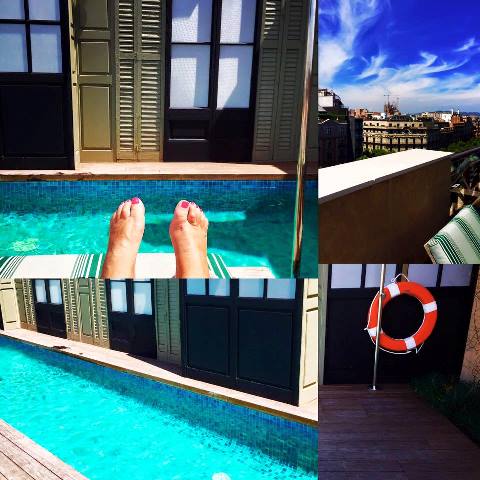 The 'pièce de résistance' is the pool on the rooftop where you can cool down and unwind in the afternoon when you've returned from a busy day in this magical city.  From here the view across the city to the famous Sagrada Familia is truly impressive.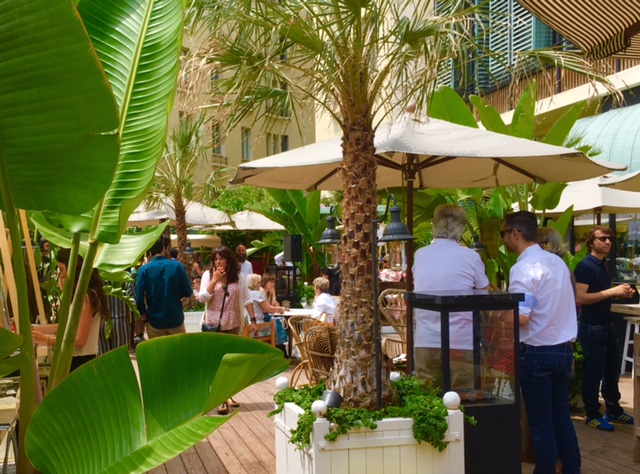 During our stay we were invited to attend  "La Algodonera" a market on the terrace of the Cotton House Hotel where emerging designers have small areas to show and sell their products. There was some beautiful jewellery, homewares, food and even some very classy looking adult cycles with wooden frames. Along with cooking demonstrations and champagne it was a pleasant way to spend some time.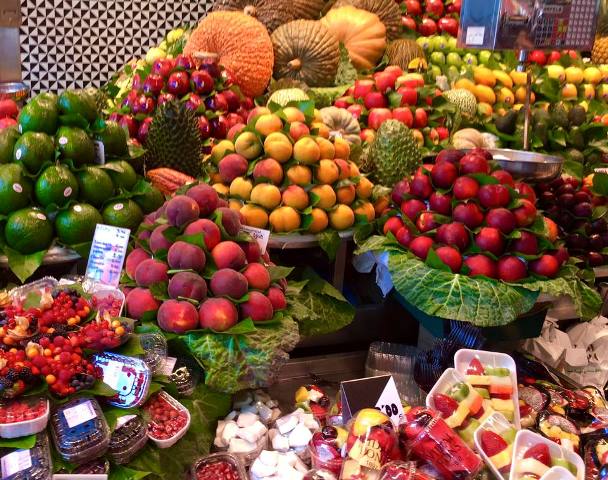 Besides doing a bit of shopping, as La Rambla was very close we would wander down to the markets for lunch. The produce is beautifully displayed and we couldn't just walk away without sampling something, one occasion ending up with a yummy Paella.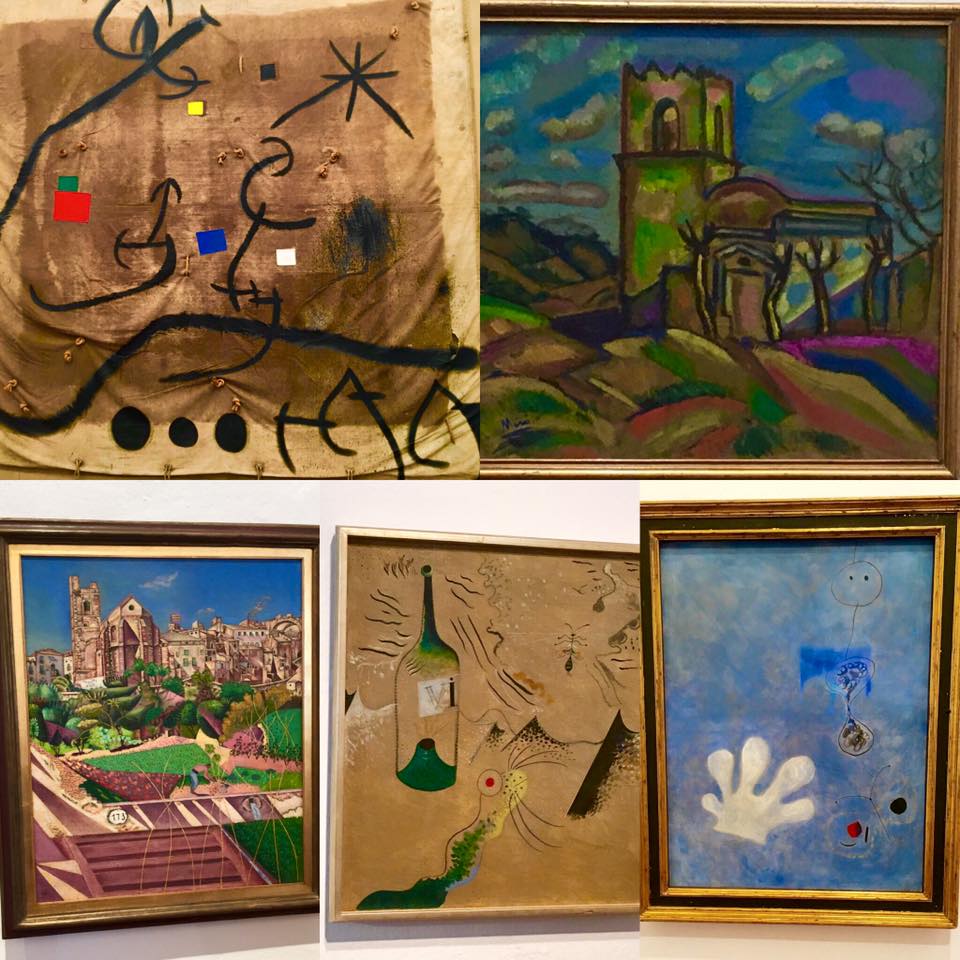 I was very lucky to have family and friends with us who are also art and design lovers.  We spent one morning at the Fundació Joan Miró Museum. Located in the park on Montjuïc with magnificent views over-looking Barcelona. On show were some of Miró's very early works through to his massive tapestries and unusual sculptures.  We were mesmerised my Miro's accomplishments and in some instances amused by his very Freudian views. I would highly recommend a morning spent here.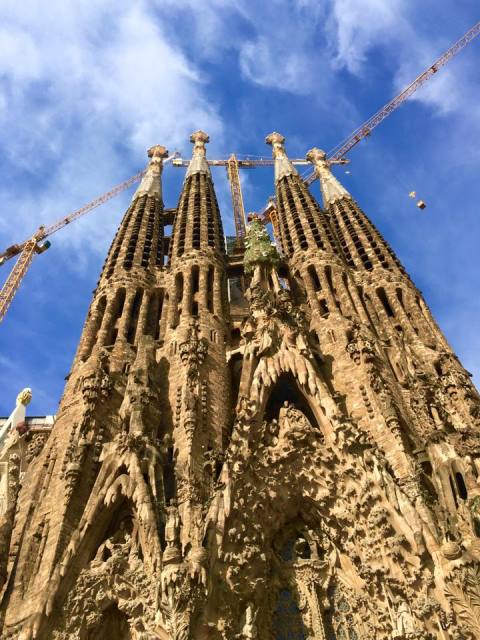 My husband and I had visited Barcelona just over 10 years ago and visited the Sagrada Familia. But you must visit every time you go, with still many years of construction it grows and grows. We made sure that we booked on line and secured an early entrance time. With  our tickets, along with barcodes, we were up early and had access on the 9.15am entrance time. This historical, architectural and visually spectacular basilica had us all spell bound. Although a few of us had visited years before we were all captivated, spending some time just sitting inside and watching the changes colours of the columns.
Everyone should attend a Spanish Wedding. Love, laughter and fun is shared from the moment you arrive. The day of the wedding was well planned and we were all reminded to make sure that we had a siesta so that we would make it through the whole event, which finished at 3.30am.
It was as the celebrant said "a celebration of love, peace and friendship by United Nations." Besides a large number of Kiwis there were those from the UK, USA, Canada, Italy, Australia, Russia, Albania and of course Barcelona, Spain. The well travelled and loved couple hand many friends and family to celebrate with.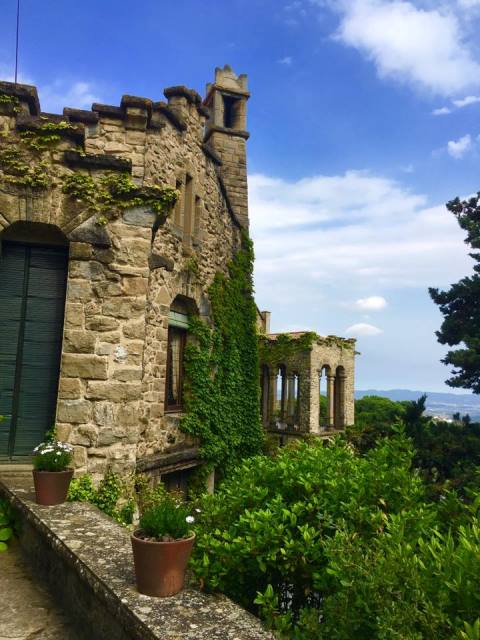 The venue was La Boronia in Sant Feliu de Codines about a 45 minute drive from Barcelona. La Boronia is spectacular. Built in the twentieth century a Mr Francisco Trinxet, ordered building to be done above an old farmhouse of Can Bosch (s.XVII), a superb Art Nouveau style building, designed by an architect disciple of Gaudí, called Joan Rubio y Bellver. This beautiful house with many courtyards and views of the countryside is set up high on a hilltop in amongst a forest of trees.  It is built on the edge of the hill with spectacular views of the countryside below.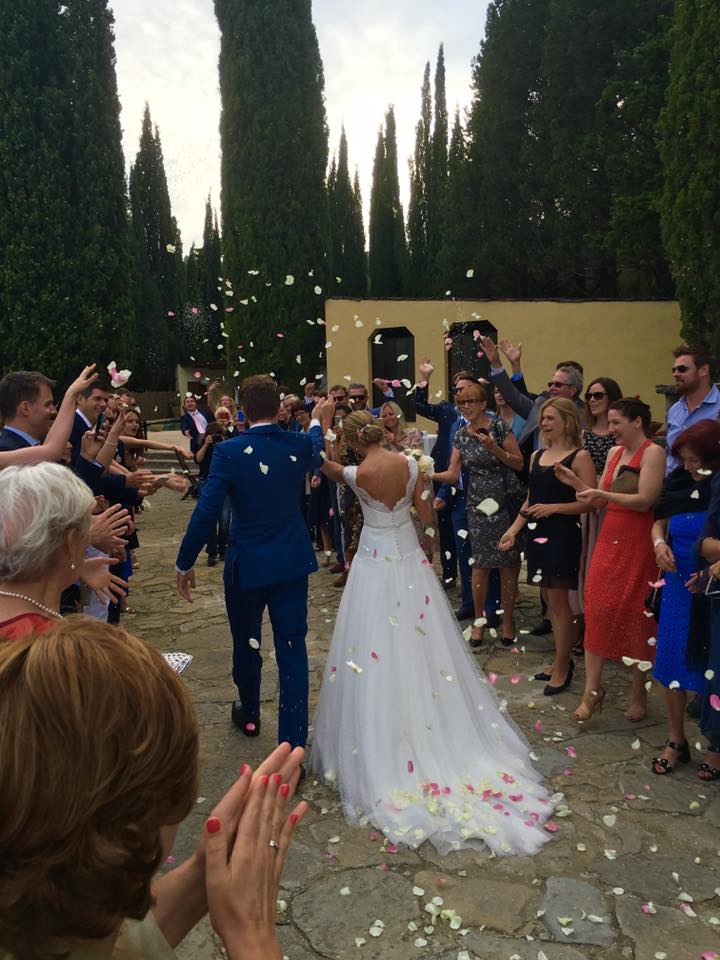 Our Bride and groom, Ana from Barcelona and James, the Kiwi, along with their guests partied through the night and well into the morning. We all enjoyed the Spanish Wedding customs and the message of love and friendship will be spread around the world. Congratulations Ana and James, best wishes for a long and happy marriage.
After Barcelona we headed to San Sebastian for a few days enjoying wonderful Pintox and a day in Bilbao to spend time at the Guggenheim, which I was so thrilled to have visited.