Sandra travelled with World Journeys to Peru & the Amazon - 2016
Amazon Adventure
In October Sandra Barclay-Graham travelled with World Journeys to Peru & the Amazon. If you didn't get to follow her on Facebook or Instagram, then you will enjoy hearing about some of the highlights and view some of her photos. Below.
Starting her journey in Lima where Sandra highly recommends the wonderful boutique Hotel B, where you can enjoy their speciality 'Louche' (high tea). Sandra also mentions the great shopping nearby.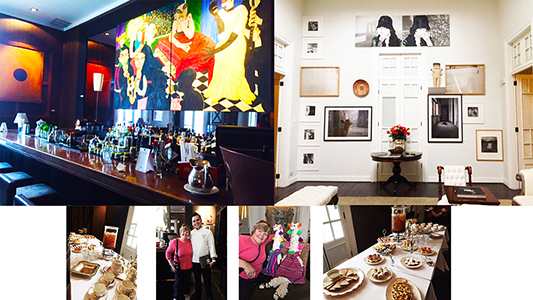 Flying two hours from Lima to Iquitos Sandra's group were transferred to the river port of Nauta to embark on our amazing Aqua Amazon Cruise on the 45 metre "Aria Amazon". (Note to keep your suntan lotion, sunhats & sunglasses in your hand luggage as after lunch you are taken straight away out on skiffs searching for the pink dolphins prior to checking into your handsome suites on board)
Sandra adored the floor to ceiling windows of Aria Amazon, which all look out to the incredible Amazon River.  Spacious and indulgent yet intimate enough to feel entirely exclusive the 16 cabin Aira incorporates extremely generous dining and lounging areas. It is low key luxury at its best.
Aria Amazon Cruise is 3 nights including all meals and shore excursions. 
The days on the Amazon were busy with swims in the Amazon river, paddling in traditional dugout canoes, fishing for Piranha. The most humbling experience was visiting a local village (one of approximately 40 that the tour visit). Here we met with the local families, including the children, We took with us coloured pencils, rubbers, pencil  sharpeners, paint brushes, colouring in books, plain exercise books and even some nail polish for the older girls . We noticed, however, that they really needed new soccer balls and sporting equipment.
Onboard Aira the cuisine was magnificent, created by Executive Chef Pedro Miguel Schiaffino  (who also has  a restaurant in Lima called Malabar, which is one of Lima's top ranked restaurants) His imaginative use of local products –fruit, fish and spices made every meal a delightful adventure. I cannot speak more highly of the crew and english speaking naturalist guides  … they all went out of their way to ensure that we experienced the very best!. Lots of great time was had with other guests from South America and the UK.
En-route back to the airport we went via Manatee Rescue Centre where Amazonian manatees are rescued and rehabilitated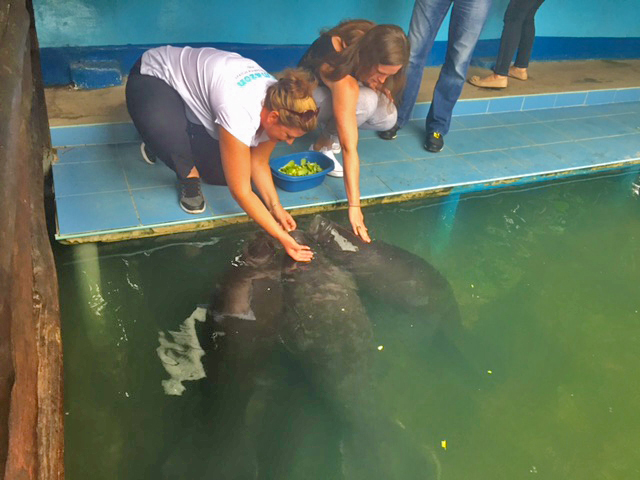 The tour then headed to the Inca Trail and Machu Picchu....... (story coming soon)
For more information on this journey and more of World Journey's incredible adventures contact us.
Click here for World Journeys South America Brochure