Song Saa the Sweetheart of Cambodia
By Mandy Brown
I am in the agonising position of receiving many exotic brochures and images of resorts around the world, but one I couldn't forget is 'Song Saa.''.
Situated in the Cambodian archipelago of Koh Rong, Song Saa consists of two very small islands linked together by a wooden boardwalk. The main island with villas, sanctuaries and restaurants is called 'Koh Ouen', meaning 'woman' and the smaller island which is a natural jungle reserve is called 'Koh Bong', meaning 'man.'  The meaning of Song Saa is 'The Sweethearts' and that's where I'm going with my sweetheart.
We are greeted at the jetty entrance to the resort with the offer of a 15 minute foot massage, the relaxing begins!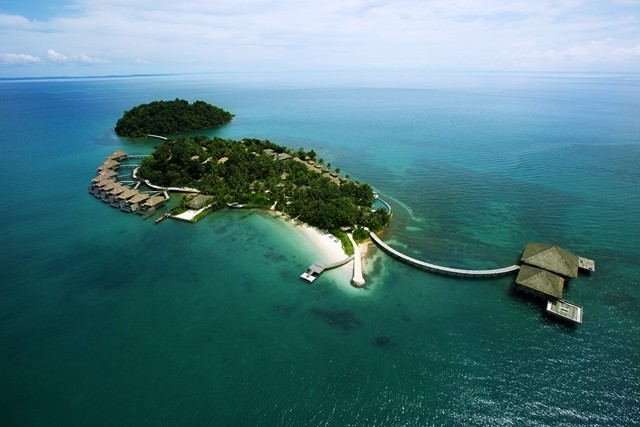 The island has 27 luxurious villas, each with their own pool and beautifully decorated using local artists and craftsmen. The villas are positioned to enjoy either the sunset or sunrise and are sited over the water, with an ocean-view or in the jungle.  We opted for an over-water experience and weren't disappointed.  Our verandah had a large pool with stairs leading to the ocean and a comfortable double day bed. It took spa treatments and food temptations to make me want to leave our sanctuary.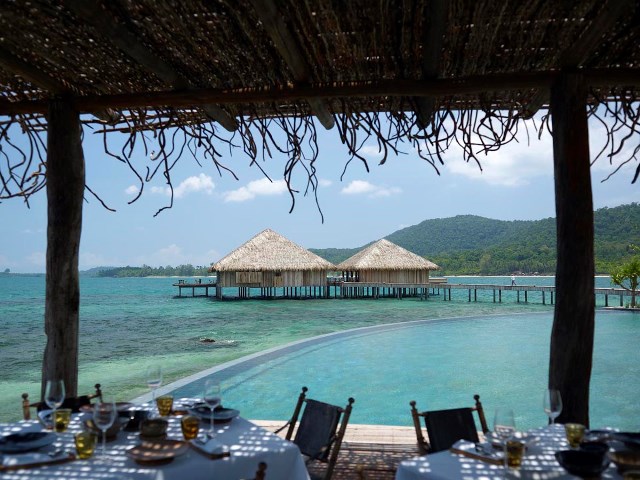 At the tip of Koh Ouen is the Vista Bar and Restaurant. The large bar deck has comfortable seating and three large swinging daybeds to relax and sip a New Zealand Chardonnay or one of their freshly made fruit or vegetable juices. My favourite was the cucumber, lime, mint and soda water ensemble.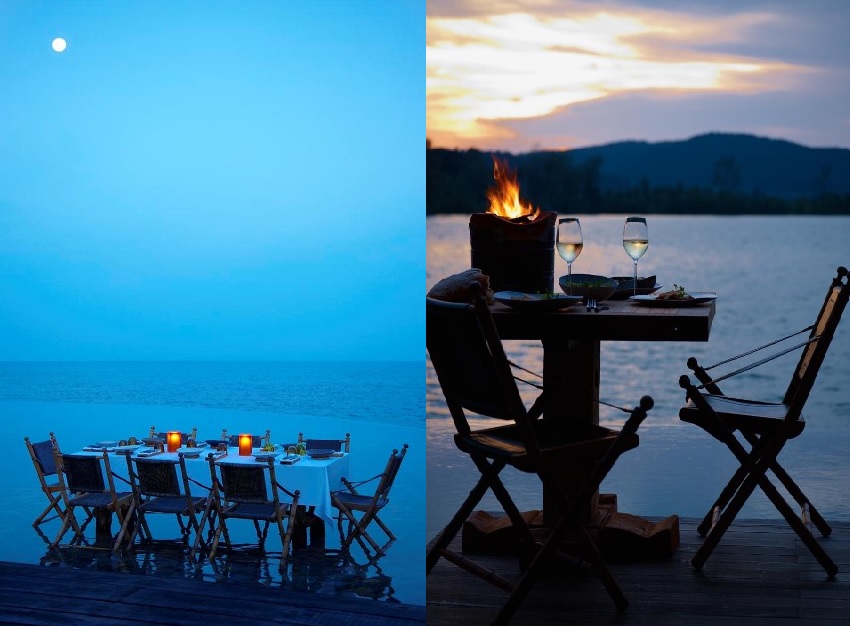 The resort is cleverly designed and made us feel like as though we were on our own private island, even when dining. Each afternoon the resort staff would leave a note to let us know what the chef would be serving and a suggestion of where to dine, either in the main pool (and I mean actually in the pool!), on the beach, at the Driftwood Bar, on our own private verandah or at the main restaurant.  Their subtle recommendation ensured a sense of privacy.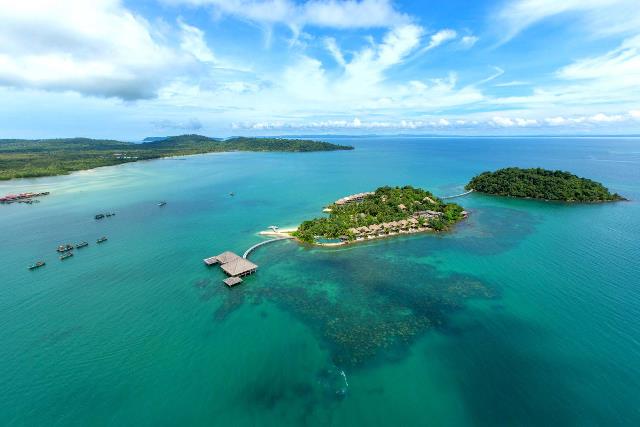 Song Saa is surrounded by a marine reserve established eight years ago and is one of the best places in the archipelago to snorkel. The marine life is extensive and the coral magnificently coloured. Jumping in the water from our villa and snorkeling around the reef area was easy, safe and enjoyable.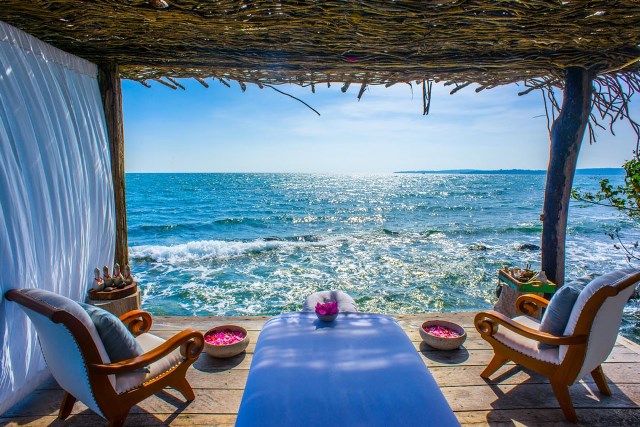 The Spa sanctuaries offer an extensive range of spa treatments and health programs.  The restaurant menu and the in-room service also offer a gluten free and healthy alternative selection if you are using your stay as a health retreat.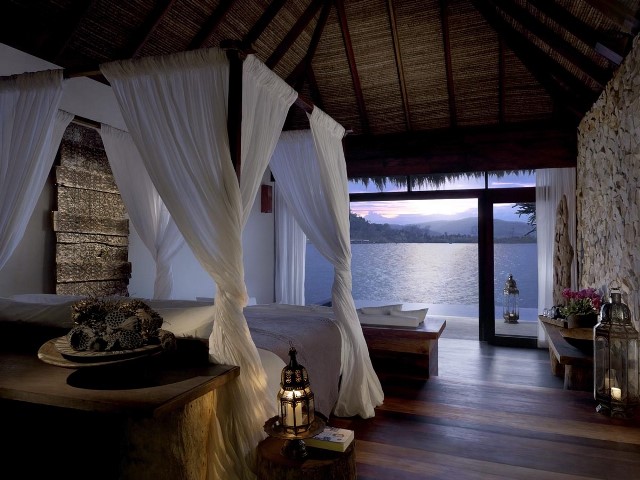 We spent five wonderful nights at Song Saa and loved every minute of our experience, the people, the service and the island.  Take your Sweethearts there!
Mandy stayed in Song Saa early April 2015.  Click here to enjoy Video
Enjoy the Slideshow below
Song Saa Private Island, Cambodia