Siem Reap, Cambodia
by Mandy Brown
Cambodia was our destination choice so Kerry Graham and World Journeys put together a wonderful itinerary for my husband and I so that we could capture as much as we could in the relatively small time we had.  World Journey's organised a private guide and driver and I would recommend to anyone traveling to any new destination to do this.  We got more out of our tour of Siem Reap than many did staying longer and doing it on their own.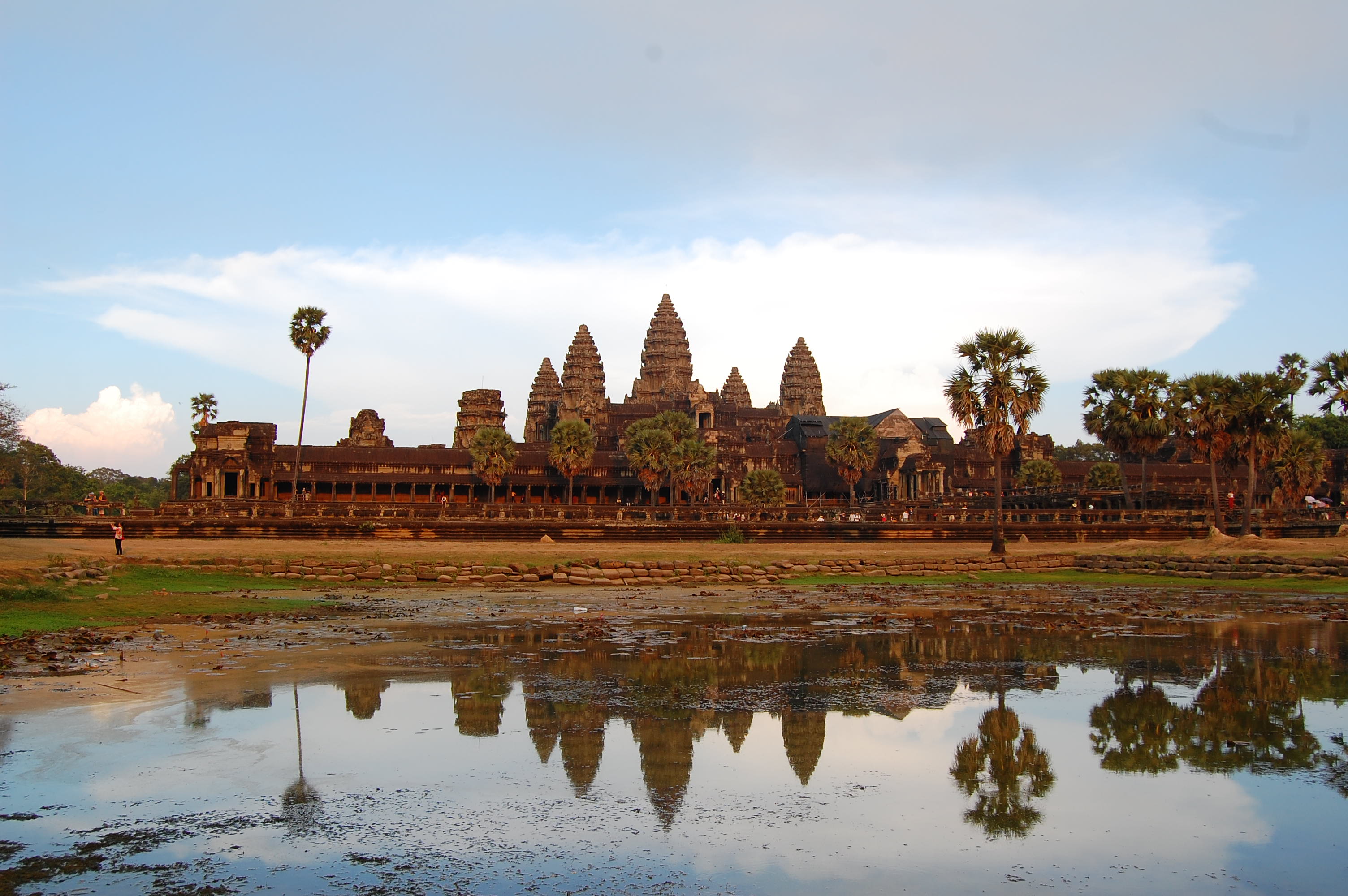 Siem Reap is famous for it's proximity to Angkor and it's many temples, including the well known Angkor Wat.  Angkor which is a Sanskrit word meaning City was a Megacity in the ancient world.  The Angkorian period began in AD802. There are over a thousand temples in the Angkor region some are just rubble and others like Angkor Wat and Angkor Thom are protected UNESCO World Heritage sites and are under reconstruction.  While we visited the temples of Angkor our guide, Tra, also pointed out where nature had taken over and that with vast areas in jungle there are temples that still have yet to be found.  The stories behind all the Temples and the Kings that built them are wonderful to hear and our guide kept us entranced with his story telling.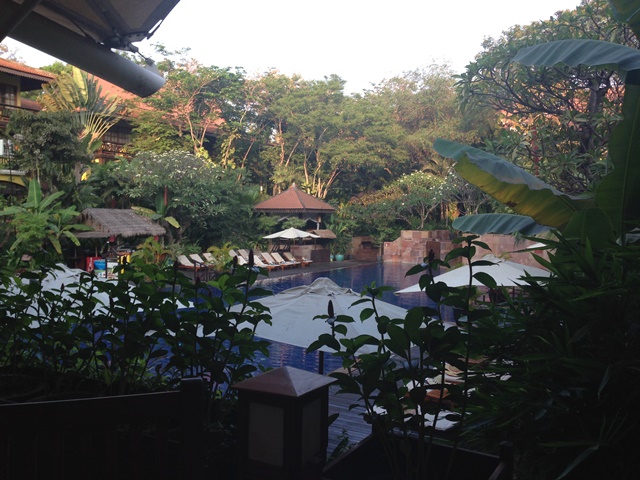 World Journeys recommended the Victoria Angkor Resort & Spa for our accommodation and they were spot on.  With it's french colonial architecture and colours, it's wonderful internal courtyards, pool area and perfect service made our stay very comfortable.  Each night the turn down service included a local story and a gift for us both.  With the heat in the high 3o's and very humid it was a relief to come back to our air-conditioned suite.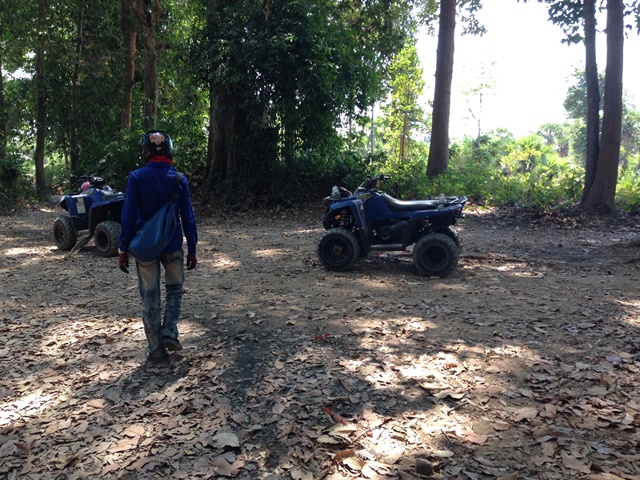 One morning our guide took us to do a Quad Bike tour of the countryside, taking in the sights of the beautiful surroundings, paddy fields, visiting local villages and markets and stopping regularly for water.  We both enjoyed riding our own quad bikes along the dirt roads and tracks, but four hours was slightly too long for us, although we managed.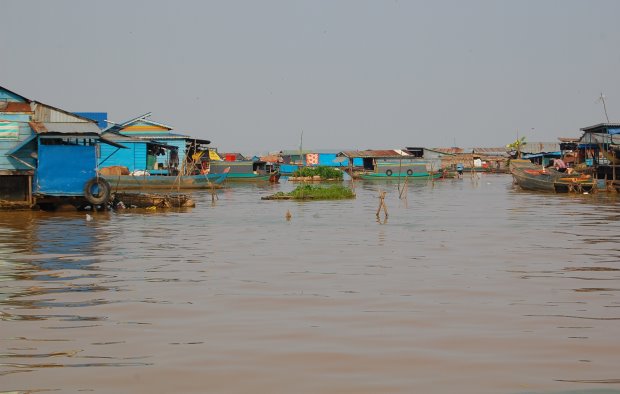 Tonle Sap Lake is the largest lake in Southern Asia, it is normally 2,700 km2, but in the Monsoon season it grows to a huge 16,000 km2.  Unique to this lake is that it has a floating city of 1.2 million people living on it. Living in their floating houses and working in their floating shops, markets, schools, temples, hospitals etc.  Funnily enough we had great mobile reception in the middle of the lake and this was because the Cambodian cell company have placed receivers in the lake.  This would certainly help when you are trying to find the hospital and it had floated off somewhere else.  While we visited the floating city we got off our boat at a restaurant to visit something a little different and that was the floating farm they had attached to the deck of the building.  No there weren't any chickens or pigs, but there were five very nasty and hungry looking crocodiles!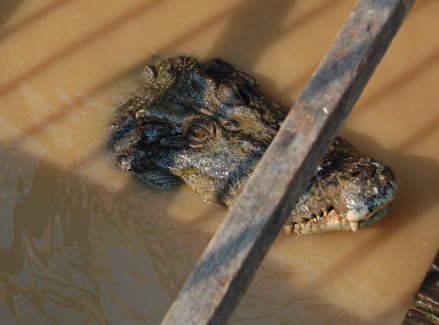 One afternoon Tra picked us up from the hotel and we headed out to the a small village in the countryside.  Driving down a narrow dirt track we arrived at a small boutique hotel called Soujourn Villas.  This is where we enjoyed a private hands-on Cambodian cooking experience.  After a short walk through the village to learn about the local cooking customs and ingredients we then arrived at a Bamboo pavillion set in the trees with a kitchen in the middle.  After a fun time cooking three dishes we got to enjoy the feast and then headed back to Siem Reap tired and well fed.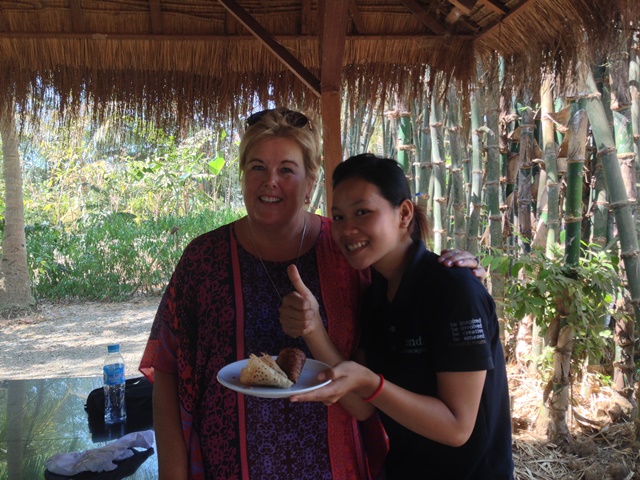 We visited the old Market of Siem Reap to try and barter for some elephant pants that I had promised to bring home.  I have to confess to not being so great at bartering, but I felt quite happy with my purchases.  The heat was the deciding factor when it came to how long we could spend walking around the old markets during the day as it quickly it's appeal when the temperatures reached their peak..  The night market was more comfortable.
We dined at a few recommended restaurants in Siem Reap, probably the more westernised ones, but we enjoyed them.  We also visited the infamous pub street with it's cafes and nightlife bars.
The best time of the year to visit Cambodia is December, January and February. The temperatures are cooler and more comfortable, but you will have to deal with larger numbers of tourists. Our guide advised that the photos we had of the temples with no one else in the picture would be difficult to achieve during that period. Also where we would just arrive at a venue and walk in there would be times spent queuing.  
After we left Siem Reap we headed down South to the coast and that's another story of Song Saa.  Then onwards to Phnom Penh where we learnt more about Cambodia and the terrible genocide of millions of Cambodians during Pol Pots reign of Khmer Rouge for "3 Years, 8 Months and 21 Days of Terror" from 17th April 1975.
We left Cambodia with a greater appreciation for a nation that went crashing back from prosperity to zero in every aspect of the Cambodian's lives.  Not just economically, but cuturally and historically.  We found a nation that is clawing back it's identity and I think the young Cambodians of today will help make this happen quicker.
More stories of Cambodia to come.