WALK TASMANIA
03 - 15 MARCH 2022
12 NIGHT PACKAGE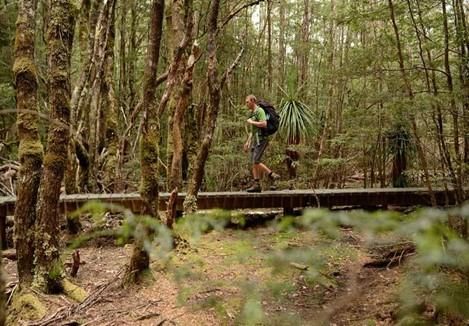 Join Kerry and Debbie on the iconic Overland Track, retreating each evening to the only private accommodation along the trail. Discover the rare beauty and diversity of Tasmania's World Heritage listed Cradle Mountain ... Lake St Clair National Park ... Expert guides take the lead across this ancient landscape, converting to chefs come evening ... they will also take the heavy load, leaving you with a lightweight pack. At the end of each day, retreat to a hot shower, sumptuous meals, freashly baked bread, a glass of Tasmanian wine and a comfortable bed. "There is no WiFi in the forest, but we promise you'll find a better connection."
12 NIGHT PACKAGE INCLUDES
6 DAY / 5 NIGHT
CRADLE MOUNTAIN GUIDED HUTS WALK
(INCLUDING ALL MEALS. WINE WITH DINNER, TWIN SHARE ACCOMMODATION & GUIDED WALKS)
.....
ALL TRANSFERS
.....
2 NIGHTS LAUNCESTON
5 NIGHTS HOBART
.....
SMALL GROUP OF 12
APPROIX NZ$6750 PER PERSON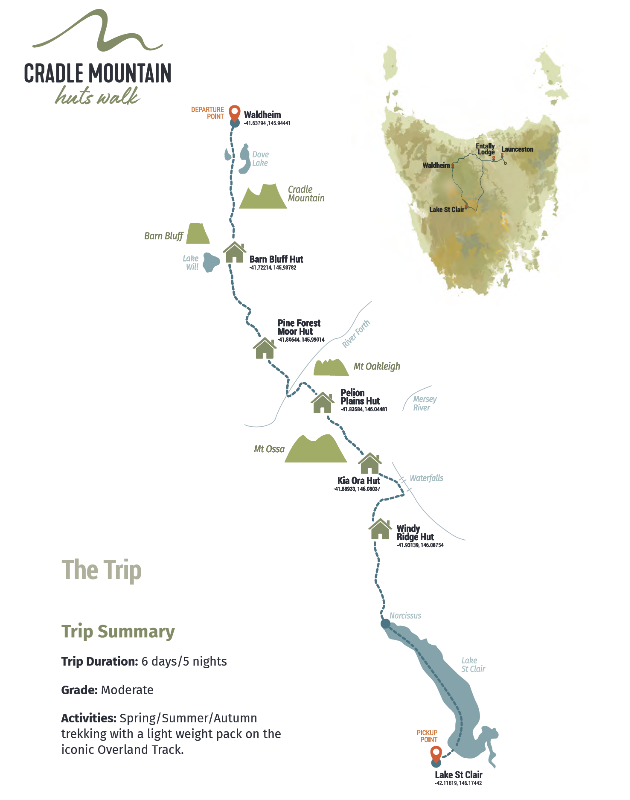 We can arrange walks for groups or individuals in New Zealand, Australia and anywhere in the world!
So when you are ready to lace up your boots give us a call and we will put you on the right track.
TO ENQUIRE OR FOR MORE INFORMATION CONTACT
KERRY - 021 777 793 kerry(at)privatetravel.co.nz
DEBBIE - 021 782 840 debbie(at)privatetravel.co.nz
CLICK HERE TO DOWNLOAD PDF FLYER