KOKOMO PRIVATE ISLAND, FIJI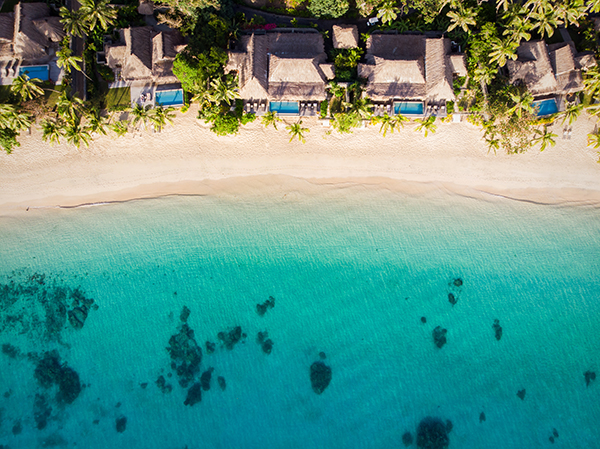 At Kokomo Private Island, our luxury suites are designed for privacy, comfort and relaxation. All with private infinity pool and garden. You can choose from our 21 Beachfront Villas or opt for one of the five Luxury Residences, all boasting striking views of the island and surrounds.
With direct access to the crystal clear waters of the Great Astrolabe Reef, the fourth largest reef in the world, Kokomo offers an array of exhilarating water activities. Dive into the waters and discover the magical underwater world.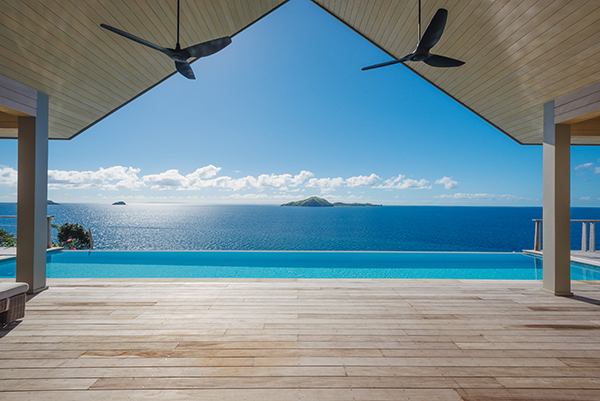 21 exclusive (1 – 3 bedroom) Beachfront Villas, with private infinity pool and ocean views:
Spread sparingly along the island's two beaches, our villas feature sustainable design and embrace traditional Fijian nuances, offering stunning ocean views, direct beach access, and absolute privacy. Each villa has an open floor plan, large living area and kitchenette with air-conditioning and ceiling fans throughout, spilling out onto a private deck with infinity pool; all contained within a tropical walled garden. There is a master bedroom with walk-in closet, rain shower with separate soaking tub and outdoor shower.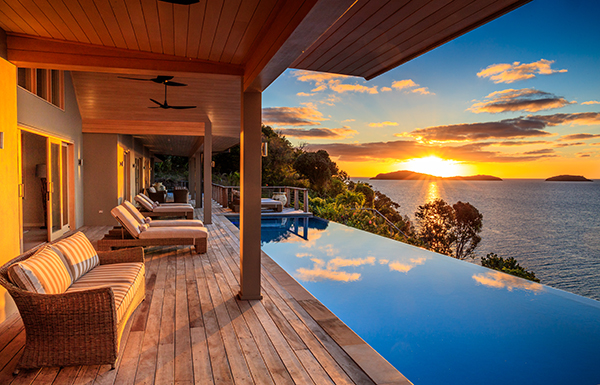 5 individual Luxury Residences with spacious pool areas and unique floor plans:
Our five Luxury Residences afford some of the best views the island has to offer. The largest resort accommodation available in Fiji, our Luxury Residences are grand in size and contemporary in design. Each residence has its own unique floor plan and topographies, ranging from three-to-six bedrooms.
Click here to Download brochure pdf
ENHANCE YOUR POSTURE
Enjoy 15% discount on rooms when you choose our Structural Revival program. Focus on your body's structure and alignment to enhance your overall sense of wellbeing.
Room types: All except Hillside Rooms & Suites
Starting from: THB 169,969 for 7 nights including accommodation & treatments
Stay dates: 1st May - 30th November 2020
*Cannot be combined with any other offers.
*Minimum 7 nights stay required.
7 nights in Villa Sea View / Superior Suite Sea View + 7 days Structural Revival Program
Single: THB 169,969 D0uble: THB 282,222
5 nights in Hillside Room + 5 days Relax & Renew Program
Single: THB 88,712 Double: THB 156,174
T's & C's apply Contact us now