PONANT
ARE YOU READY TO SET SAIL IN A NEW ZEALAND BUBBLE?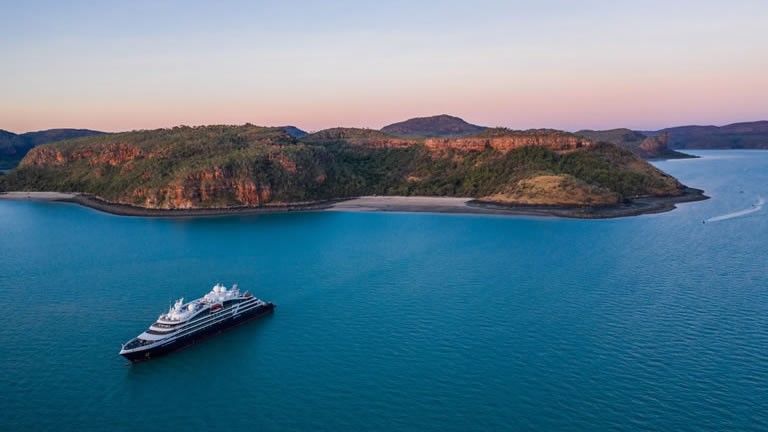 Whether on land or onboard, your health and safety is Ponant's primary concern. To ensure the provision and maintenance of a 'COVID-SAFE' sanitary bubble aboard their ships, Ponant has introduced a more stringent set of health protection measures incorporating a complete range of technological, human and equipment based measures. These 'three 'shields' are designed to ensure safe onboard access conditions, strict sanitary protocols, daily control and monitoring.
Ponant aim to provide maximum protection against Covid-19 for all their guests and crew, through the implementation of a new set of health and safety protocols. To date, the line has not had one case of Covid-19 infection across their fleet, and they aim to keep it that way by introducing their Covid-safe Protocol to ensure you have a Covid-free sailing experience. This includes working with some of the world's best organisations to develop a comprehensive system of operational protocols to be deployed fleet-wide.
Read on to learn more about Ponant's 3 shield protocol.
The 3-Shield Protocol
Ponant has just one goal: ensuring a safe environment for all, and that means prior to embarkation and throughout the sailing experience to final disembarkation. While the detail is comprehensive, in plain terms Ponant are implementing a 3-Shield Protocol to enhance their existing stringent embarkation, on-board sanitary and hygiene measures, and daily tracking.
1. COVID-SAFE zone access conditions
All Ponant guests and crew members will undertake a set of controlled health checks prior to boarding and comply with the COVID-SAFE zone access protocol at embarkation, which consists of a body temperature check and a disinfection tunnel for people, personal effects and goods/merchandise.
Prior to travelling all guests need to deliver a health questionnaire, to be completed by your doctor. As your departure date approaches final instructions will be sent to you, in accordance with local health instructions, for a health self-check to be undertaken just prior to travelling. This will include a negative individual test (if allowed), confirmation you have no contact with persons at risk and no symptoms to give you a positive outcome that you can travel.
You will provide this test on embarkation and undertake a body temperature medical examination with the Ponant medical team. All being well, boarding is granted. These rigorous access conditions are in place for guests and crew as well as for the handling of goods that are boarded onto the vessel.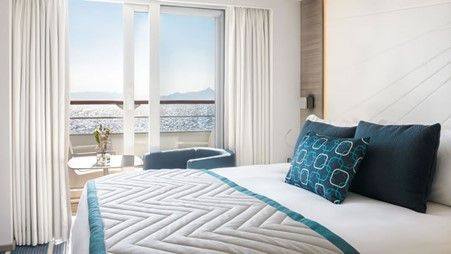 2. Maintenance of the COVID-SAFE zone
All guests and crew members are required to comply with the mandatory health protocol, and all onboard spaces are regularly cleaned and treated to ensure total disinfection. To preserve and maintain this sanitary bubble, shore/land excursions will only take place in regions where the epidemic is under control.
Protection kits will be provided at boarding and all guests will be guided on Ponant's sanitary and health controls. Guests will always be expected to respect the request for barrier gestures (hand sanitation). Crew will wear obligatory masks or visors at all times.
Your stateroom will be wiped down twice daily with virucidal products. There will be 100% fresh air circulation in your stateroom (no recycled air). Common areas will also be cleaned daily, and touchpoints wiped down hourly, with air refreshed five times per hour. Social distancing will be respected in common areas, with restricted capacity in the gym, restaurants, theatre and shops, so guests can still enjoy all the amenities and entertainment.
Gastronomy
The layout of the onboard restaurants has been transformed to respect social distancing guidelines through reduced capacity. Guests will dine in two services, upon reservation. There will be no buffets, all food will be served directly to the table.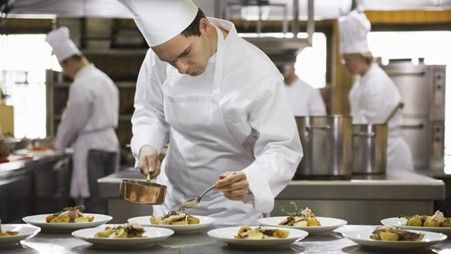 Land trips
Landing craft will be disinfected, and passengers will be required to comply with a range of health protection instructions such as social distancing, mask wearing and barrier procedures. There will temperature checks before returning onboard and passage through the disinfection tunnel (individuals and their personal belongings). There will be a footbath when returning to the marina and Zodiacs will be cleaned at each stopover on an excursion. Nautical equipment will also be cleaned after each use.
3. Checking and monitoring of the COVID-SAFE zone
To ensure they can provide you with a COVID-SAFE zone throughout your voyage, Ponant have designed and developed a fully-fledged checking and monitoring system with respect to health protection onboard their ships.
There are automatic temperature check barriers at entrances to key locations on the ship. A doctor and nurse are onboard each ship on every voyage and are available 24/7. Each vessel has an onboard hospital where daily monitoring and rapid diagnosis of illness can take place while the ship is at sea. The hospital is equipped with the latest technology including intensive care equipment and x-ray unit.
The onboard medical laboratory can carry out regular tests in high-risk areas and on high-risk surfaces, as well as monitoring guests and crew for the detection of infectious diseases, as needed.This way Ponant can keep on top of sanitation.
In the unfortunate circumstance that a guest or crew member becomes ill, there are five staterooms set aside for isolation.
Once you return home, Ponant will follow up with a further questionnaire to ensure you have returned home in good health.
Ponant's procedures and guidelines are developed with strict compliance with the latest rules and regulations from the international health authorities such as the CDC (Centre for Disease Control) and WHO (World Health Organisation), Ministries of Health and Tourism Organisations.
With elevated protocols in place on each ship and the technology to detect illness onboard, Ponant have created a safety bubble, giving you the confidence to consider your next voyage and within New Zealand's bubble this charter cruise depending on Government approval is a great way to start.