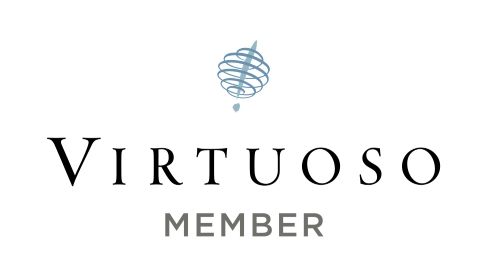 The Private Travel Company is a member of the most powerful organisation in luxury travel, Virtuoso. This network of luxury travel specialists represents combined annual sales of more than USD $26.4 billion in luxury leisure travel.
Our membership in Virtuoso provides our clients with many benefits. Leveraging the combined buying power of Virtuoso, we will are able to not only offer the most competitive pricing in luxury travel, but also special added-value amenities, at no cost to you. This translates to complimentary room upgrades, airport transfers, special dining experiences, exclusive shore excursions and custom itineraries for you, offered by the world's best providers of upscale travel.
Beyond the monetary values, our membership in Virtuoso gives us direct relationships with the finest hotels, resorts, spas, cruise lines and tour operators in the world. Your designation as our client, with the Virtuoso endorsement, will ensure that you are treated with utmost respect and care wherever your travels take you.
The expanded resource of knowledge and specialisations available to us via Virtuoso will assist us in creating the most intricate travel itineraries to meet your specific interests and preferred style of travel. We now have direct contacts with ground operators in more than 80 countries, all dedicated to ensuring your happiness and comfort while you travel. Need a personal guide in Hong Kong? English-speaking driver in Moscow? Translator for the Istanbul market? We can secure these and hundreds of other services with confidence that we are providing you with the top specialists in each destination.
The most exciting benefit of our new Virtuoso membership is the exclusive travel offers that we will now provide to you. Through our new publications and special invitations, you'll discover extraordinary travel offers only available to clients of The Private Travel Company. Many of these rare trips, by their nature, can only be offered to a small number of discerning travelers, and we're confident that you'll be intrigued by many of these unusual opportunities.
We look forward to arranging your next getaway and showing you firsthand the benefits of our new affiliation with Virtuoso.
CLICK THESE LINKS TO FIND OUT THE ANSWERS